Becoming a parent for the first time is a unique but often daunting experience. There are so many items to buy and decisions to make! What should you buy? What will your baby need? This blog post will discuss the essential baby items that we found to be indispensable during our first year of parenting our second child. We will also talk about the items that we didn't find useful and why.
How to avoid unnecessary purchases when shopping for your baby
Before you buy items for your baby and the nursery, here are a few things to ask yourself to consider if the investment is worth it.
Is it safe for your baby?
Can the item be used for any other purposes?
Is it easy to clean and maintain?
What are the alternatives?
How often will you use this?
Do you have room to store it?
Is it durable?
Sometimes, when we don't plan out our purchases, we realize later on that we already have something similar at home. We just didn't think it would suffice because it was not baby-related.
Check out our frugal tips on essential baby items from the recent blog post: How to Save Money on Baby Products
As an Amazon Associate, I may earn from qualifying purchases when you click on the links; at no additional cost to you. Please see the disclosure policy for more information.
What are the must-haves for newborns?
Now, let's take a look at some of the essential baby items we recommend.
Car seat
You need a car seat to bring your baby home from the hospital and take the baby with you anywhere. Make sure to read the safety instructions carefully and choose a seat that is appropriate for your child's age and weight.
Thermometer
A thermometer is a good thing to have on hand, just in case your baby gets sick. You can use it to check for fever, and it can also be used to take your baby's temperature.
Baby Carrier/Wrap
We love our baby carrier! It has been one of the most valuable and versatile items we have purchased. It has been a lifesaver when I need to get things done around the house.
I got so excited with baby wraps that I tested out used ones from the Facebook marketplace like Moby, Maman Kangourou, and baby K'Tan active. My sister also gave us their used Infantino baby carrier, which my husband frequently used.
Based on further research and online reviews, I would get any of these carriers if we have another baby: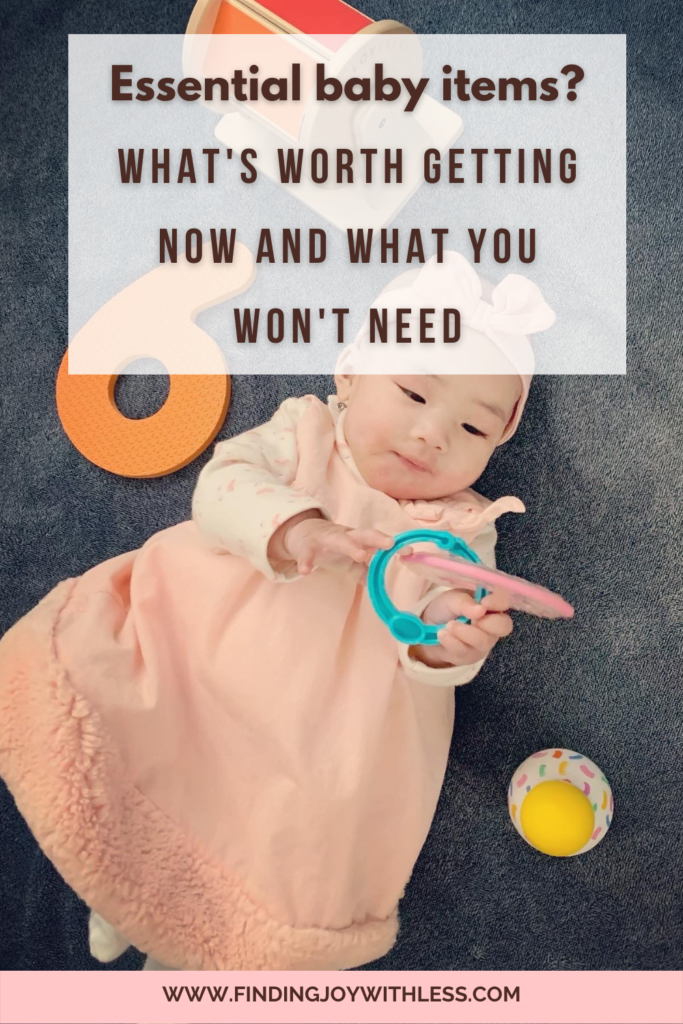 Haakaa
The Haakaa is a silicone breast pump that attaches to your breast and collects milk while nursing or when you have a let-down. It is completely hands-free and easy to use. It is an invaluable tool for clearing out a blocked milk duct or mastitis. I have used the Haakaa instead of my breast pump sometimes when I am away from my baby, even when driving.
Nursing Pillow
A nursing pillow is a must-have for any breastfeeding mom. They help you position your baby correctly and make nursing more comfortable for you. I recommend My Brest Friend Original Pillow as it is the brand that they let me use in the hospital when I was still learning how to nurse my baby.
Muslin swaddle blanket
You can use it to swaddle your baby, but you can also use it as a burp cloth, nursing cover because they are big, and a blanket to cover your baby when in a car seat and stroller.
Playard or a pack n play
We were grateful to be given a free wooden crib, a bassinet, and a pack-n-play. Out of all three, I found the pack-n-play to be most helpful. As a breastfeeding mom, I found myself co-sleeping with the baby more than putting her down on her own. However, I would still recommend a multi-function pack-n-play for safety reasons and if you want to sleep-train the baby. It is perfect to keep the baby close at night and during naps. It can also serve as a safe place to put the baby when you need things done around the house.
Baby monitor
A baby monitor is a great way to watch your little one, especially if you have a multi-level home. We found it very reassuring to be able to see and hear our baby, even when we were in another room.
We were gifted a Vtech baby monitor, and we have been using this until now whenever my toddler naps.
If you don't have one yet, I recommend affordable security cameras that function as baby monitors to keep sight of your little one whether you are home or away.
Bonus tip: Security cameras that are monitored gives an additional discount on home insurance.
White noise machine
We used white noise to help our baby sleep well during naps. It emits a calming sound that lulls babies to sleep and blocks any sudden or outside noise.
We didn't buy a noise machine because we have an extra Ipad from my teenager. So I just used my existing Spotify white noise playlist to soothe my little one using the IPad. If you have a TV where the baby sleeps, you can also use Youtube. Find ones that don't go with ads. If you don't have these items, you can invest in something like this.
Coconut oil or nipple cream
If you are breastfeeding, you will want to have some coconut oil or nipple cream when starting to help soothe and protect sore nipples.
My doctor prescribed a Jack Neuman Nipple Ointment because mine was terrible during the first two months. After that, I only used coconut oil, and I ditched the cream I bought that didn't work for me.
Multipurpose washcloth or burp cloths
Burp cloths are an essential for any new parent! You will use them constantly during feedings and throughout the day.
I bought the white ones below, and I still use them as washcloths or as small face towels for my toddler.
Washable Changing pads
These are handy and easy to store. Use the pads underneath baby when you are changing diapers, whether you are at home changing baby on your bed, sofa, or even a changing table if you have one. Or you are out at the mall, grocery, or wherever you need to change baby.
Breast pump
If you are breastfeeding, a breast pump can be a lifesaver. It allows you to pump milk ahead of time and store it for later use. This is especially helpful if you are going back to work or if you want to have a stash of milk on hand in case your baby gets sick.
It took almost 2 months for me and my baby to learn to breastfeed successfully so having a breast pump was a necessity for me during the early weeks to make sure I regulate my supply.
Easy to put on baby clothes
Of course, you will need clothes for your baby! Almost all of my daughter's clothes were handed down from cousins so I only bought around 10% of her clothing.
If you have to buy though, we recommend starting with a few basic pieces that are easy to put on and then adding more as you see what your baby needs and what you like.
Diapers and unscented wipes
You will need A LOT of diapers and wipes! We recommend stocking up on these essentials so that you don't have to worry about running out.
Bath supplies
You will need a few things to bathe your baby, including a soft towel and mild soap. Our little one has sensitive skin so these are what our dermatologist recommended.
Bottles and formula
Whether you are breastfeeding or formula-feeding, you will need baby bottles. And of course, you will also need formula if you decide breastfeeding doesn't work for you, no judgement there mama!
These are the essential baby items that we have found indispensable during our first year of parenting.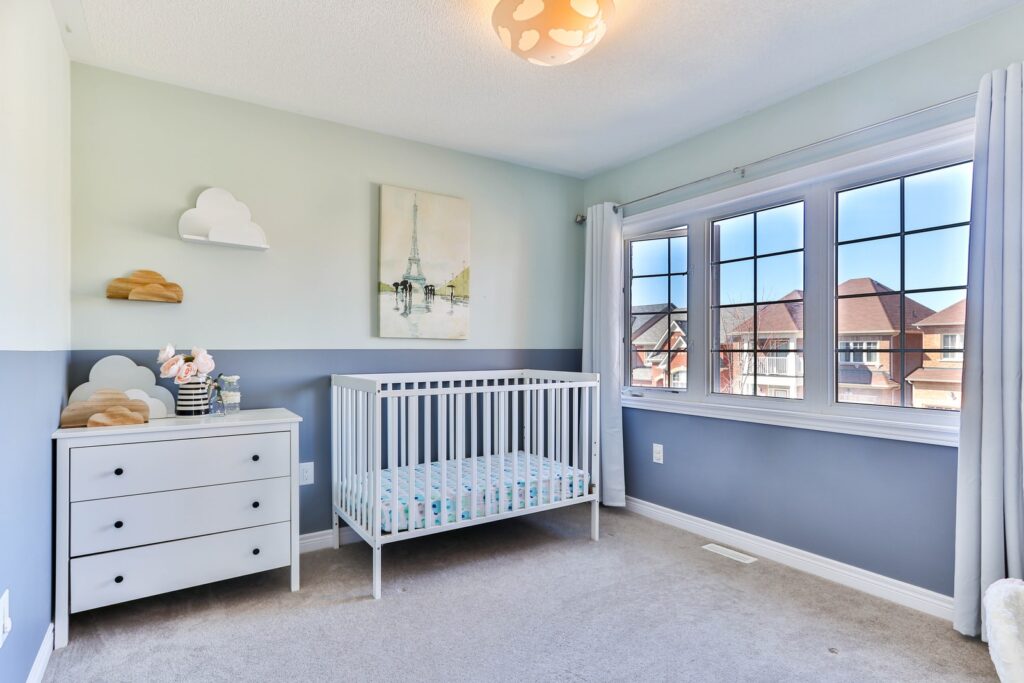 Nice-to-have baby items that we recommend
This list contains items we have used that made our first year convenient but you can go without them.
Stroller
Swaddle up sack
Play gym
Baby bottle sterilizer
Baby swing
Activity Center (Something other than a playard to put baby in)
Baby books
Things you don't need for your newborn
Here are some other things you don't need for your baby. Some of these items, we tested only because it was given to us or bought second hand but didn't work for us.
A changing table: You can change your baby's diaper anywhere.
A lot of clothes: Babies grow quickly. They will only wear each outfit a few times.
A lot of toys: Babies only play with a few toys.
A bottle warmer: It is easier to run room temperature water while holding the bottle before feeding. I bought a used one but sold it right away, I found it frustrating instead of helping me because the milk gets too warm for baby
A wipes warmer: It usually dries out the wipes, a waste of money.
Takeaway
Although I did not have all of these items when my eldest was born, they would have definitely made life a lot easier. Based on our experience with our youngest, we highly recommend all the essential baby items for your convenience and your baby's comfort.
What worked for us may not work for you, so it is important to tailor your shopping list to fit your own needs and preferences. But hopefully, this blog post gave you a good starting point as you prepare for the newest addition to your family!
P.S. Don't forget to check out our other blog post on the topic: How to Save Money on Baby Products
P.P.S. If you found this blog post helpful, please share it with your friends on social media!