Are you a mom looking for a work-from-home job or a side hustle to boost your income? Whether you are a stay-at-home mom looking for remote work opportunities to make ends meet, pay off debt quickly, or need extra money for investing, or retirement, you're in the right place!
Before 2013, I had spent over a decade working in the customer service industry. Though earning a livable wage, I could never spend much time with my daughter. I knew that I needed to make a change.
When the opportunity to work from home presented itself, I jumped at the chance – even though it meant taking a pay cut. Best decision ever! I was able to homeschool my daughter and bond with her greatly while earning a good income to support us both at that time.
Since Covid-19, many companies have offered remote work opportunities that allow you to spend time with your family and earn a good income. This blog post will discuss the 15 most promising work-from-home jobs for you. We will also provide tips on how to find the right home-based career.
Related Post: 10 Simple Tips: Working from home with kids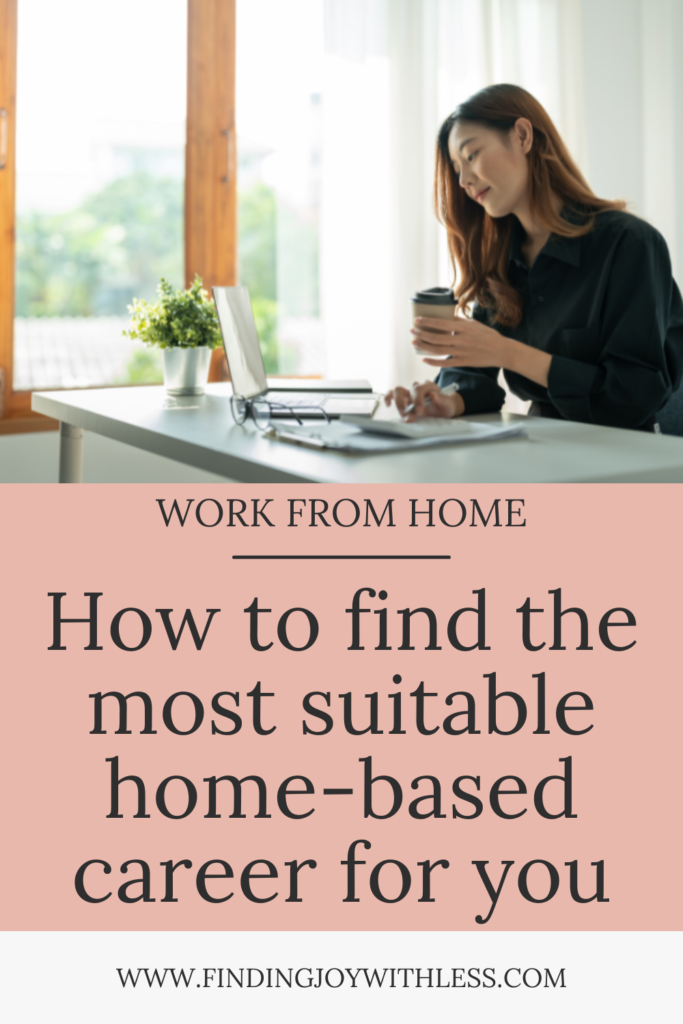 How to find the most suitable home-based career for you
Whatever your reason for wanting to find a home-based career, there are a few things you should keep in mind to make sure you find the most suitable option for you.
First, consider your skill set and what type of work interests you. There are a variety of online platforms that allow you to search for remote jobs in your field of interest; once you have an idea of the jobs available, narrow down your search by considering which roles would be the best fit for you.
Here are some questions to ask yourself when looking for jobs online:
What are you good at? Think about your skills or your education; a lot of jobs now do not require you to have a degree. If you have one and like to pursue your field, go ahead and search for job offers that match your education.
What do you enjoy? You want to think of something you love doing and get compensated. Isn't this something we dream of? Initially, it may not give us the expected profits or results, but when we're passionate about it, we can gain more from it in the long run.
What are you willing to learn? Sometimes, when we are interested in a line of work we don't have experience in, we don't bother pursuing it because of fear of rejection. However, many businesses or career women became successful because of continuous learning regardless of educational background.
In this age of technology, you don't necessarily have to go back to school to gain expertise in your field of interest. You can find several online resources paid monthly in small amounts; I believe these are great investments.
Once you understand your skillset, you can look for jobs that match it.
Second, assess whether the remote job suits your lifestyle and schedule as a mom. As parents, there are always lots of things to do, and often we need a job that is flexible in hours so we can do it around our child's schedule. If you want a more traditional job, many companies offer telecommuting positions. These jobs range from customer service and administrative functions to writing and editing.
Nevertheless, do not let your lack of experience stop you from applying for a job or starting a business you like. Remember, if you lack the skills, you can strive to learn to get them. Some hiring professionals will consider someone who lacks skills but is willing to learn over someone who has the skills but has obvious will issues based on interviews.
15 Best work-from-home jobs for moms
There are a lot of great work-from-home jobs for moms out there. Here are some of the best ones that we recommend.
You can find postings from any local job website like Indeed, LinkedIn, Upwork, or the company career websites.
Should you decide to build a small online business as a blogger, freelancer, or an affiliate marketer, I recommend making it legal from the beginning by using legal templates such as those offered by Amira Irfan.
Social Media Manager
As a social media manager, your goal is to increase businesses' online presence. You will help manage social media accounts and even create new content to post to small-medium-sized firms. If you have a talent for social media, this work-from-home job might be perfect.
You'll need to create content for several social media platforms. You'll also need experience in the industry or prior knowledge of Facebook, Instagram, Twitter, and LinkedIn. Some companies will provide training upon successful hiring.
Web Content Writer
If your skills lie in writing, this job could be perfect for you. You'll create content companies will use for websites, blogs, and other social media accounts. Your work will include writing articles and other blog posts. You'll also create content for SEO purposes. You'll focus on topics related to your industry. You'll be writing about things like trends, issues in the industry, and newsworthy stories.
Blogger or Content Creator
Blogging or content creation is an excellent way for moms to work from home and make extra money. It's also a great way to share your thoughts and ideas. There are many different platforms or hosts that you can use to start a blog or create content, so you'll need to do some research to find the one that's right for you. I have tried many free blogging tutorials, but the technical aspects of it have been a challenge for me. I overcame this by enrolling in Suzi Whitford's Blog By Number Course, which was easy to follow, especially if you are not a techie like me. You can start with her free Perfect Blog Plan, which also helps if you are not ready to spend on the whole course yet.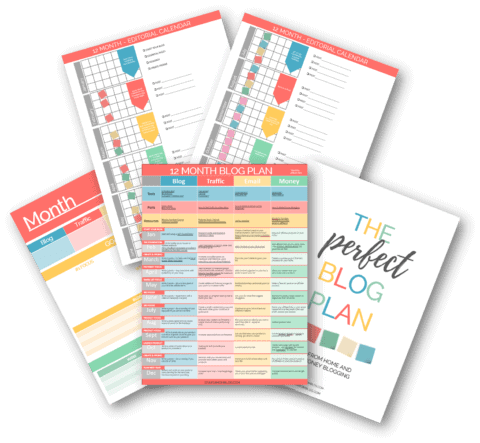 Blogging takes time and patience, but turning your passion into a lucrative online business can be gratifying and fulfilling. If you're unsure where to start, try thinking of some topics you're passionate about or that would be helpful to others. Once you have a few ideas, you can start creating content that will engage and inform your audience.
Customer Service Representative
As a customer service representative, you will be the first point of contact for many customers. You will need to be able to handle customer inquiries and complaints professionally. This is a fast-paced job that requires excellent communication and people skills.
Contact center agents typically work in call centers or office environments, but many companies now offer work-from-home opportunities since the pandemic. The hours for this job are typically daytime hours but may include some evening or weekend shifts, depending on your location. You will need to be available to work during these times.
If you are interested in this type of work, you should have flexibility as the job may require a shifting schedule. Experience is usually not a requirement though you will need good people skills, as you will deal with customers over the phone or chat daily.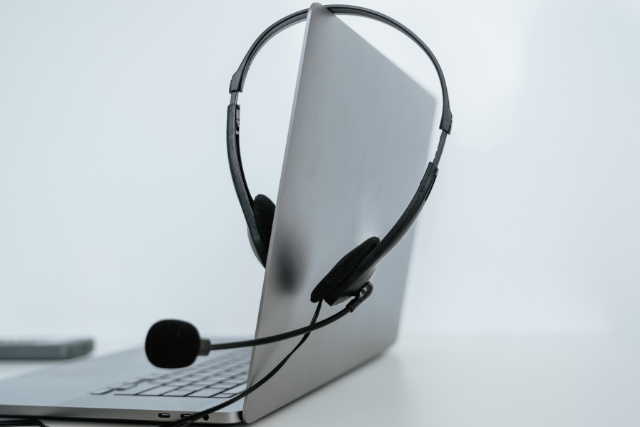 Online Tutor or Teaching English as a Second Language
Whether you're a certified teacher looking to tutor students in your area of expertise or fluent in a second language and want to help others learn English, online tutoring can be a great way to make money from home.
There are a few different ways to get started with online tutoring. You can sign up with a company that connects tutors with students or create your own tutoring business and market your services online via your website.
If you sign up with a company, they will usually handle finding students and scheduling sessions. This can be convenient, but it also means that you may be unable to set your rates.
Virtual Assistant (VA)
If you're looking for a job that is both flexible and pays well, you may want to consider becoming a virtual assistant.
A virtual assistant provides administrative, secretarial, and other support services to businesses and organizations from a home office. Some tasks may include scheduling appointments, booking travel and managing social media accounts. Virtual assistants are often self-employed and work remotely, which means they can set their hours and work from anywhere with an internet connection.
One of the great things about being a virtual assistant is that you can often choose your clients and projects. This allows you to tailor your work schedule around your family's needs. However, not all companies offer flexible hours.
Many companies offer virtual assistant opportunities for stay-at-home moms. You can search for these opportunities online or contact companies directly to inquire about open positions. When applying for a job, highlight your organizational and communication skills and relevant experience. Working as a VA can be a great way to earn money while you care for your children.
Start an Online Business
Starting an online business is another excellent option for moms who want to work from home. There are a few things in mind when starting an online business.
First, you need to choose a business that you are passionate about. This will make it easier to stick with and put in the long hours often required when starting a business. It would be best if you were realistic about how much time you can dedicate to your business. If you only have a few hours a week to devote to your business, it will take longer to get off the ground than if you have more time available.
Another important consideration is what kind of products or services you will offer, which will require some upfront work. You can create or sell your products, such as eBooks, software, or coaching webinars. Once you have made your product, you can sell as many copies as you like.
I have started my online shop on Etsy, where I sell printables that I can also expand to my blog. I highly recommend Printables By Number to get started if you are willing to go this route.
If you don't want to create your product, you can outsource your products from online platforms like Fiverr, Upwork, or People Per Hour. These sites allow you to post a job and have freelancers perform your tasks. This is a great option if you don't want to spend time creating products yourself but still want to benefit from the income potential of selling products.
Many bloggers and online influencers earn a lot of money thru affiliate marketing. You promote other people's products and services as an affiliate instead of creating your own. In exchange for promoting a product, you receive a commission on each sale at no additional cost to the buyer.
Some businesses do not require you to have a big following to start from the get-go. These companies will pay you commissions for product sales and other business opportunities. Affiliate marketing is an excellent way to earn a passive income over time because you build relationships with many companies.
Michelle Schroeder-Garder from Making Sense of Cents went from $0 in affiliate income to over $50,000 per month from her blog. She released a free 36-page ebook that will teach you 26 affiliate marketing tips so that you can get started. Also, check out her course, Making Sense of Affiliate Marketing, if you are seriously considering this business.
You can sign up by clicking my referral link here.
Home Daycare / Babysitter
There are many benefits to having a home daycare. You get to be your boss, set your own hours, and choose your clients. You also get the benefit of being able to stay at home with your children.
There are some challenges to running a home daycare as well. Finding reliable help can be challenging, and you may need to work long hours to succeed. You will also need to be regularly comfortable with strangers in your home.
Before starting daycare in your home, research and comply with the regulations in your state or city, you may need first aid and other required certifications to start this business.
Data Entry Specialist
A home-based data entry clerk typically works with businesses to input various data into a computer system. This might include customer information, financial records, or other types of business data.
Data entry specialists ensure that the data they input is accurate and complete. This requires paying close attention to detail and being able to follow instructions carefully. In some cases, data entry specialists may also be responsible for cleaning up or organizing existing data sets.
Data entry specialists typically need strong keyboarding skills and excellent attention to detail.

Home-based Transcriptionist
As a transcriptionist, you will listen to audio files and transcribe what you hear. The files can be anything from an interview to a podcast.
The great thing about being a transcriptionist is that you can usually set your hours. This means that you can work around your kids' schedules. You can also do as much or as little work as you want.
If you're a fast typist with good listening skills, transcription might be the perfect side hustle or a full-time job.
Graphic Designer
A Graphic Designer is responsible for the visual style and images in magazines, newspapers, product packaging, and websites. They use colour, type, illustration, photography, animation, and various design techniques to create visual compositions.
There is a growing trend of designers working remotely now, which can be attributed to the advancement of technology and the ability to share files online easily.
Searching online job boards or freelancing platforms is the best place to start if you're interested in finding remote graphic designer jobs. When creating your profile on these sites, including relevant keywords helps potential clients easily find you. Also, showcase the best work in your portfolio so clients can understand your style and skillset.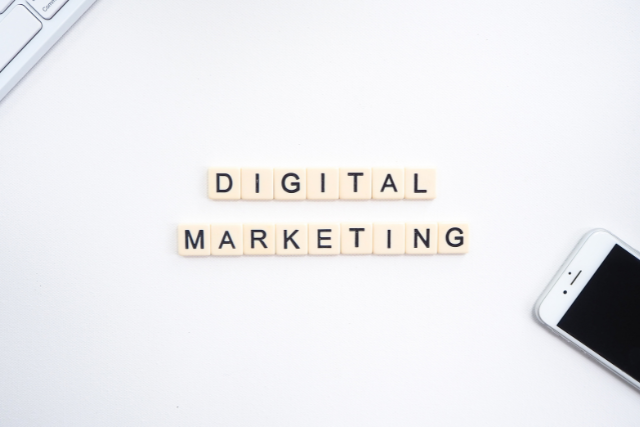 Digital Marketing Specialist
Digital marketing specialists help businesses promote their products or services using digital channels. They typically have a background in marketing, advertising, or communications. This includes social media, email, search engines, and websites.
As a digital marketing specialist, you develop and execute marketing plans to build brand awareness and drive sales. You would also track results and analyze conversions to identify areas of improvement. In addition to strong writing and communication skills, you must be well-versed in digital marketing tools and technologies.
If you're looking for a work-from-home job that allows you to use your creative skills to help businesses grow, then a job as a digital marketing specialist could be a good fit for you.
Financial or Insurance Advisor
Many financial companies now offer home-based opportunities for insurance and financial advisors. These types of jobs require you to complete professional licensing within your home province as well as for the regions you will handle. Some companies accept the completion of post-secondary study, but some may require a bachelor's degree.
I work as an insurance advisor, and I provide services over chat. Insurance advisors provide clients with sound advice for their home, automobile, or life and health insurance needs. Depending on the company you may work for, you may also need to handle the administrative duties of your job while also building solid relationships with clients.
A financial advisor provides guidance and advice on financial matters for their clients. Financial advisors can work with individuals or businesses, and their services can include investment planning, retirement planning, estate planning, tax advice, and insurance advice.
Financial advisors must keep up with changes in the marketplace and regulations to provide accurate and timely advice to their clients. Typically, financial advisors have a four-year degree in finance or a related field. Many also have received certification from professional organizations such as the Certified Financial Planner Board of Standards.
As a financial advisor, you help clients save money, make wise investments, and plan for their future. You can do all these things over Zoom calls or web meetings now.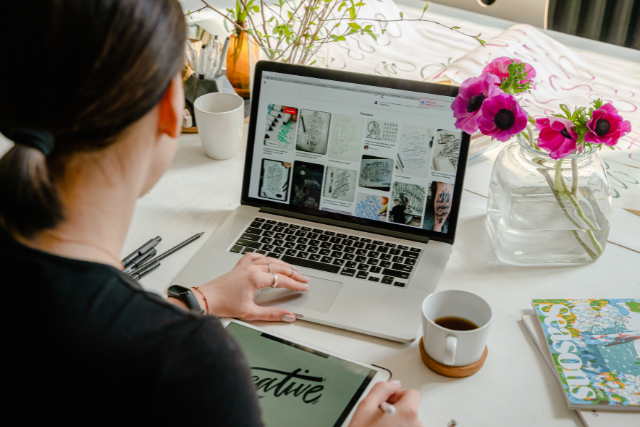 Web Designer
Web designers are responsible for the visual aspects of creating a website. This includes the layout, colour scheme, and overall look and feel of the site. To create a successful website, a web designer must understand HTML, CSS, and other web-based technologies.
Working from home as a web designer has many benefits. You can set your hours, work from anywhere worldwide, and be your boss. The only downside is that you'll need some web design training or a background in the field. You can get started by learning some of the popular web design languages like HTML, CSS, PHP, and JavaScript.
This is the perfect opportunity for a creative genius who can bring the right design and strategy to build a healthy and successful business while staying home with little kids.
Takeaway
After reading this article, I hope I have helped you determine the most suitable home-based career for you. My favourites among these 15 are starting a blog or an online business and affiliate marketing, I have started working on them this year.
These are just a few of the many work-from-home jobs for moms that I recommend. Each of us has our unique situation and abilities. What works for others may not work for you, and what you can offer may not be what other businesses can. I hope I have inspired you to pursue your dream job and start working from home if this is your desire.
Please feel free to share this post with your friends and social network to help encourage other moms who are pursuing home-based careers.
As always, thank you for your support!