We all know that starting a minimalistic lifestyle does not always come easily. What were the 10 reasons I decided to change my life and start living this way? This article will explore the reasons behind my decision in hopes of encouraging you to make changes in your own life too.
Even though I was on maternity leave last year and was only staying at home with my kids, our chores were always too difficult to deal with for me. I always had tons of laundry to fold, too much stuff to deal with, and I didn't have the luxury to sit and watch TV without doing any chores at the same time. I was always multi-tasking.
I started this journey to simplify my life with inspiration from Joshua Becker and other minimalist moms. I also started reading about minimalism and simple living, which I have included in another post which you can read about from the links below.
Related Posts:
The BEST Minimalist Moms To Follow For Inspiration in 2022
20 Best Books on Minimalism and Simple Living (2022)
This post may contain affiliate links. I may earn compensation when you click on the links; at no additional cost to you. Please see the disclosure policy for more information.
10 Things I Learned from my First Year of Minimalism
Minimalism is a lifestyle that can be difficult to stick to, but the benefits are worth it.
1. I learned that a minimalist lifestyle is not about being perfect.
I started this journey inspired by many decluttering and organization by minimalist moms on YouTube. Although I have learned the KonMari Method way back in the Philippines, I only did the decluttering part. Instead of maximizing the use of items I already have, I bought some bins and organizers that didn't work out for me. I got frustrated because I couldn't achieve the clean, minimalist aesthetic I thought we should have at home. Until I realized that if I am going to make minimalism work for my family and me, I would rather go the frugal minimalist route.
Minimalism is about embracing imperfections and learning to live with less. It's about making mistakes and learning from them.
2. I learned to pick my essential "No" and "Yes."
Minimalism has helped me to learn the importance of balance. It's helped me find a healthy balance between work and play, time and space, material possessions and experiences. It's helped me focus on what's truly important and let go of the rest.
As parents, especially mothers, we say "Yes" to all our children's commitments, whether birthday parties or music lessons. We say "Yes" to many things, but the consequences fill up our plate too much, not having the deserved mommy break.
Saying yes is easy. It's a natural response to things that we want or like. But saying yes to everything can often lead to overcommitment and overwhelm.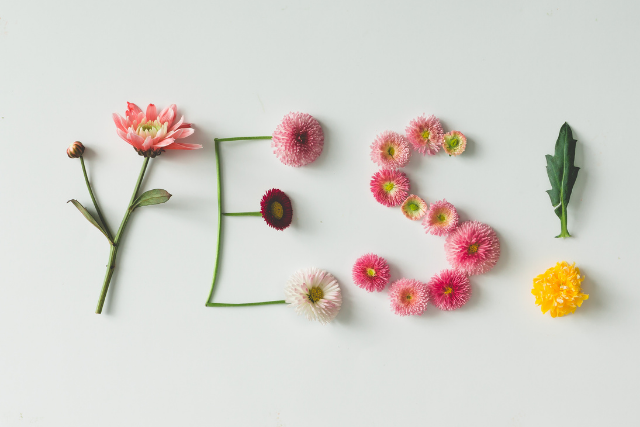 3. I learned how to be a little bit creative and dismiss the feeling of the need to shop for new things all the time.
Minimalism has taught me to live more intentionally. I no longer buy things only because they're on sale or I think I need them. I now carefully consider each purchase and ask myself whether or not the item will add value to my life. This has led to me being more intentional with my spending and has helped me better appreciate my things.
Minimalism has also taught me to be more organized and be creative with it. I used shoe boxes as clothes organizers. I kept some big enough bins to hold my kids' stuff. I research how to use appliances and furniture in my house to maximize usage. Suppose I ever need to buy anything that I need. In that case, I consider the extra costs that it would take for our family in the long run, like the item's maintenance, for example.
4. Minimalism has reinforced the importance of quality over quantity.
After my maternity leave, I still didn't lose weight. I felt disappointed that I was not going to be able to wear my clothes pre-pregnancy. I have difficulty deciding what to wear even though I only work at home because I have too many choices that don't even work for me. As such, I learned to let go of these clothes that have a negative effect on me. I gave myself permission to shop for new clothes that fit me in my current shape and felt comfortable with them. I do not splurge, though. I almost always buy second-hand and do not do impulsive shopping anymore.
When I buy things, I make sure that the item I believe will last me for a while. I carefully consider quality over quantity because going for the cheapest option is not always the best solution.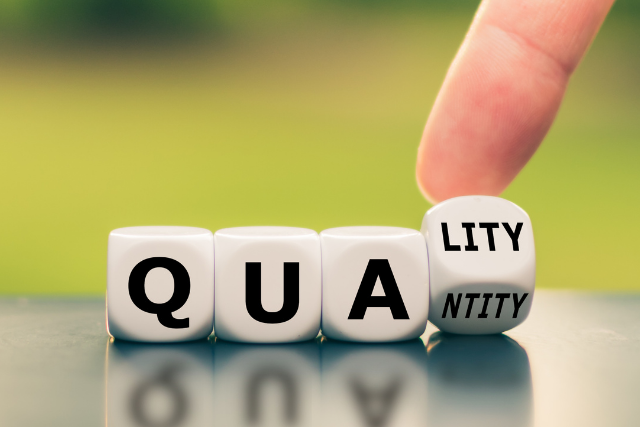 5. I was able to simplify my life and focus on what's truly important to me.
Minimalism has taught me the importance of simplicity. It's helped me pare down my life, possessions, and commitments. It's helped me focus on the essential things and let go of the rest.
In this age, we are often lured by the latest technologies and the desire to keep up with the beautiful things that our friends or neighbours have. While technology is great, upgrading to a new phone is not always necessary every time our plan expires. For example, we can maximize the use of our existing one if it still works.
Minimalism means having fewer decisions to make. We get attached to our possessions, sometimes more than we are to the people in our lives. It can be hard to let go of the things we've accumulated over the years. But when you start living this lifestyle, you quickly realize that not everything is worth keeping. You begin to learn what's essential and not, and you simplify.
6. Minimalism has helped me learn the importance of living in the present.
It's helped me focus on the here and now and appreciate the small moments that often go unnoticed. It's helped me live a more mindful life and savour the everyday moments that make up our lives.
Spending time with my kids and husband has been more enjoyable ever since I started this journey, and I hope it does the same for you.
7. I re-discovered the importance of self-care.
As mothers, we need to take good care of ourselves to take care of our family. With fewer commitments and less stuff to deal with every day, it's helped me take care of myself, both physically and emotionally. It's helped me find time for myself and recharge my batteries.
8. Minimalism has taught me the importance of gratitude.
I thank God for the blessings I have enjoyed in the past and become more willing to share items that may no longer serve me but would help others. It's helped me appreciate the things that I have, both big and small. It's helped me focus on the positive and find happiness in the simplest things. I started a gratitude journal as well this year and I have written about its benefits in a previous post.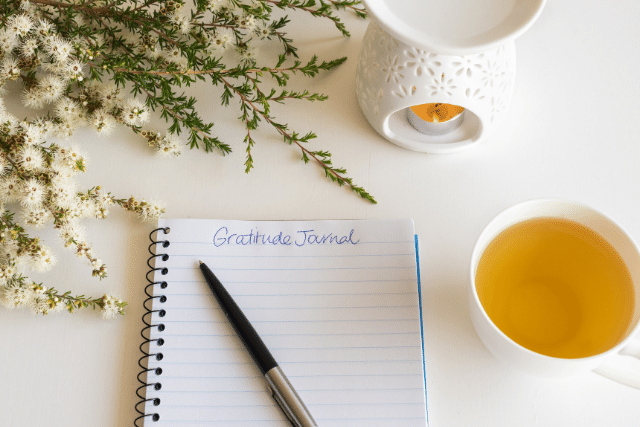 9. Minimalism is not the same for everyone.
If you think you will only be considered a minimalist if your house is monochromatic or your home is almost empty, then you are setting yourself up for frustration. It is about keeping things that add value to your life. You are the curator of your own home.
I learned that I do not have to copy Pinterest-worthy homes to enjoy this lifestyle. I have kept my mustard coloured curtains because they brighten up our space and it pleases my eyes. I want books and welcome musical instruments in my house.
While others may acquire or collect certain things like arts and craft supplies and still be considered a minimalist.
10. It has helped me live a meaningful life with my family.
Minimalism has taught me the importance of living a meaningful life. It's helped me connect with my passions and purpose and find meaning in my everyday life. It's helped me find my calling and pursue my dreams.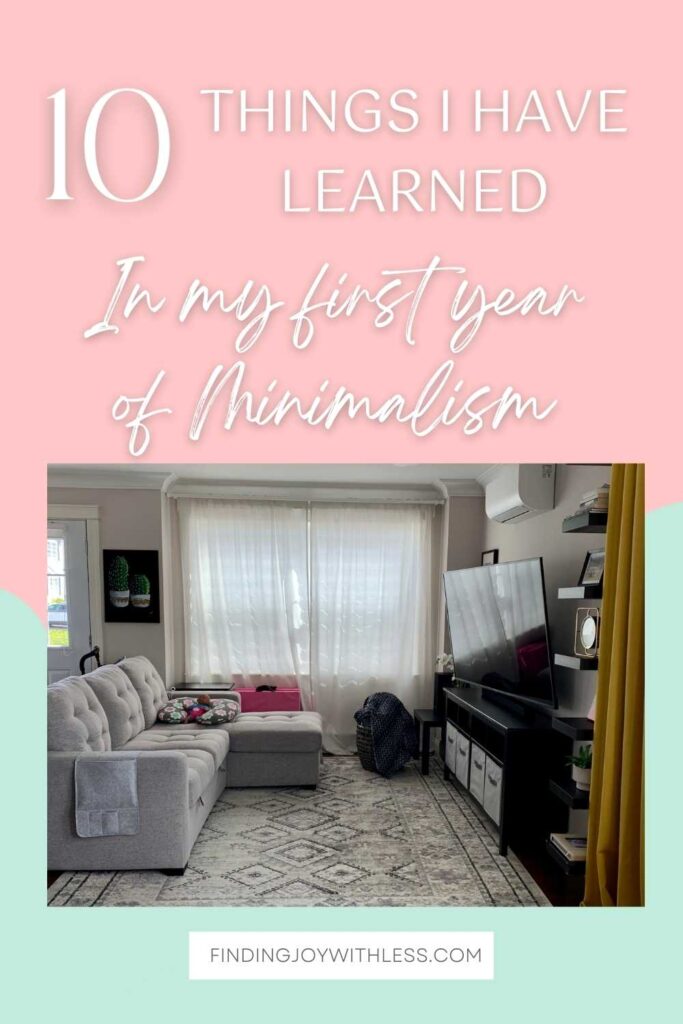 Takeaway
One of the biggest surprises after adopting a minimalist lifestyle was how content I became. While it is great to dream for more, I am no longer pressured to increase my net worth, and I embrace the life I have with my husband and kids. I was no longer bogged down by all the unnecessary things I had accumulated over the years. Instead, I was able to focus on the things that truly mattered to me. And that's what brought me happiness – not things.
Above all, I believe that all these lessons have been positive and made possible for me because of faith. Faith that my creator will take care of my needs no matter what.
If you're looking for a reason to start living a minimalist lifestyle, here are 10 good ones to get you started. I've learned just a few things in my first year of minimalism. I hope they inspire you to make changes in your own life and start living a happier, simpler, and more meaningful life.
Do you want to pursue minimalism but hesitating? I would love to hear your thoughts in the comments below.