If you're reading this, it's not too late to take on the 30-day spring cleaning challenge. Spring has already begun, but that doesn't mean you can't get your house in order before summer arrives.
This challenge is a great way to get your home clean and organized, and it can be done in as little as 30 days. If you are a naturally organized person and do not have issues with cleaning, you won't even need a month to do this. As for other busy working mothers like myself, this can be tough to get done continuously. But hey, doesn't mean you have to do all the work every day – day by day. You decide what your 30 days will be, you can have a period of rest in between.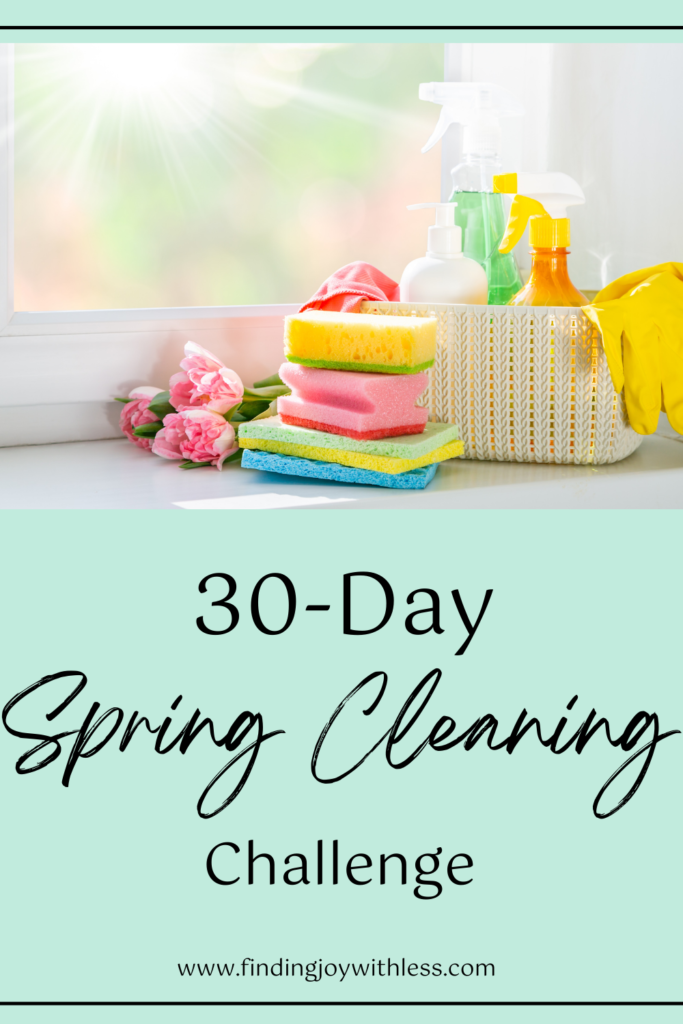 Related post: 10 Easy Tips to Make Spring Cleaning Less Stressful
Why you should take the 30-day spring cleaning challenge?
You might think that this is just another of those silly challenges going around on social media, but it's not. There are actually some great benefits to taking on this challenge, including:
– A cleaner house
– A better sense of organization
– Less stress
– More time for yourself
These benefits can make your life a lot easier and more enjoyable. So, if you're looking for a way to get your home in order, the 30-day spring cleaning challenge is the perfect solution.
Completing the challenge can also provide other benefits, including:
– A sense of accomplishment
– Improved mental health
– Improved physical health
In just one month, you could get rid of all the clutter in your home and make it into a place that is more enjoyable to be in. You may also find some items that have been missing for years! This will give you peace of mind knowing where everything is, and it will be easier to clean your home in the future.
This is the perfect time to reorganize your cabinets and closets and start thinking about new ways to decorate your home. You will be able to declutter your home, but you'll also get a fresh start for the spring season. There are plenty of challenges and tips to help you get started, so don't wait any longer! Spring is the time for new beginnings, and this is one challenge that you won't want to miss.
All of these benefits are well worth taking on the challenge. So, if you're ready to see a significant change in your home, download or print out the free 30-day spring cleaning challenge I have created for you.
Let's do this!