The holidays are a time for family, friends, and fun. But they can also be expensive! If you're looking for ways to have a fun and affordable vacation, you've come to the right place.
How have you spent the last weekend? I hope you had a great easter with your family.
As for my family and me, we travelled to Ontario to see the incredible Niagara Falls from the Ontario side. While the destination was not planned in advance, we still managed to stay frugal during our trip and had quality family time.
This blog post will share some tips and tricks for having a frugal family holiday. We'll show you how to save money on travel, food, and entertainment. So read on and start planning your perfect vacation today!
This post may contain affiliate links. I may earn compensation when you click on the links; at no additional cost to you. Please see the disclosure policy for more information.
Frugal travel tips
Travelling can be an expensive endeavour, but there are ways to save money while on the road. Here are a few tips:
1. Plan your trip in advance.
Our company provides travel discounts through Perkopolis. So even though we only had a few days to book before the trip, we still got the discounted rate. If the company you work for offers affiliate discounts, explore and utilize them.
However, if you plan ahead, you have more chances of getting an early bird and other best deals on flights, hotels, and activities.
We recommend booking hotels through Agoda, Expedia, or Trivago, where they offer free cancellation. I usually booked our travels through Agoda before, and I never had any issues with them. So if plans change, you can either rebook or just cancel without any fees to worry about.
2. Avoid peak travel times.
Travelling during the holidays has its perks, like maximizing that day off from work and your kids are also off from school. However, if you can be flexible with your dates, you'll likely find lower prices.
You can search using flexible dates with the travel booking sites mentioned above. You will definitely get early bird rates or off-peak rates. Once you get a great deal, then book your days off with your family in advance if that works for you.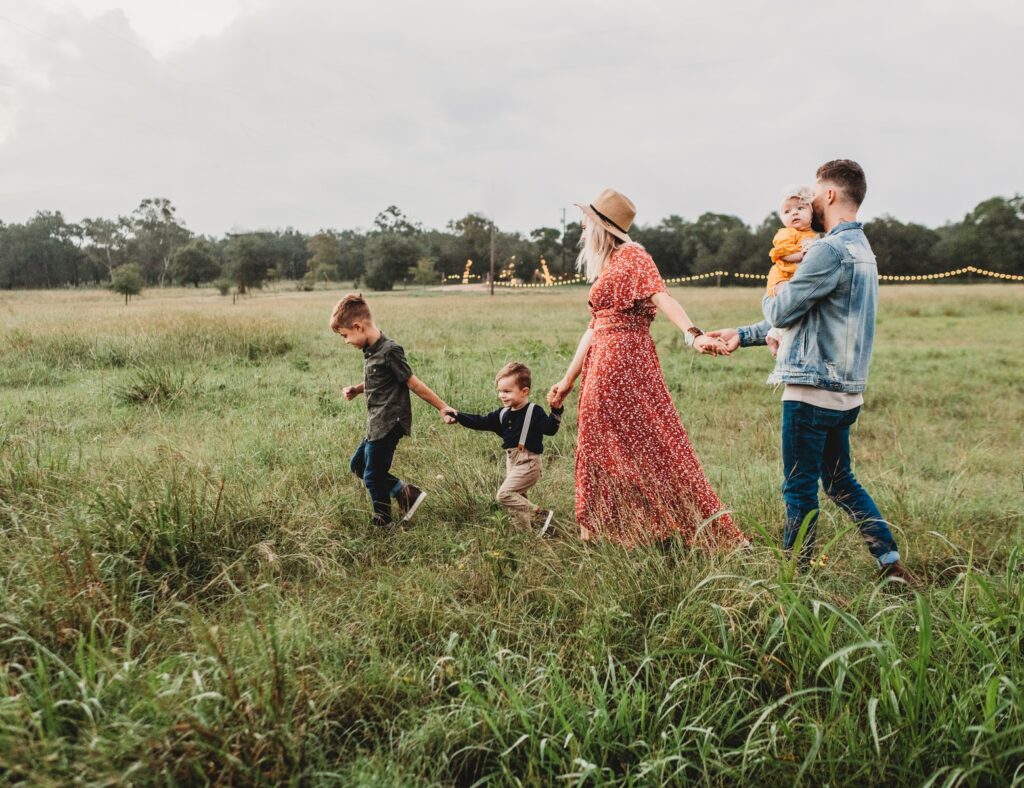 3. Travel lighter.
We don't need to bring every skincare item we use at home during our trip; just bring what is essential to you, and you'll do OK. The less baggage you have, the easier it will be to get around. And, the lesser you'll have to pay in fees if you are travelling by air.
4. Make use of free activities.
5. Use public transportation. This can be a great way to save money and see the sights.
Big cities like Toronto, Montreal, and New York offer highly accessible public transport. If you have travelled by car, you can always park your car for a day and use public transport like busses and express transit rails to get to tourist attractions. Just do your research in advance to avoid getting lost in the subways.
We have also seen some bike-share, which is an excellent option for those trying to still be fit and frugal while on travel.
Now that you know how to save on travel let's talk about food.
Frugal food tips
Eating out can be one of the most significant expenses while on vacation. But, with a bit of planning, you can save money and still enjoy delicious meals. Here are a few tips:
-Cook your own meals.
This can be a great way to save money, especially if you stay in a hotel or rental property with a kitchen.
When we went to Prince Edward Island last year, we chose a cabin that includes amenities for cooking and barbeque. We just brought our rice cooker and enjoyed pork and chicken barbecue for breakfast and dinner.
Some hotels also provide microwave-oven free of charge if you ask for it. Last week, we brought cooked pork steak and shared the meal heartily upon arrival at the hotel. Bring food that doesn't get spoiled quickly, like the famous Filipino dish Adobo.
– Eat like the locals.
Plan where to eat in advance to enjoy the recommended restaurants in the area. Try street food, local cafes, and markets for affordable and authentic eats.
-Bring your own snacks.
This can help you avoid expensive airport or convenience store food. As the goal is to save on food, you can buy fresh fruits instead of junk food. We also saved on drinking water by purchasing bulk bottled water from Costco.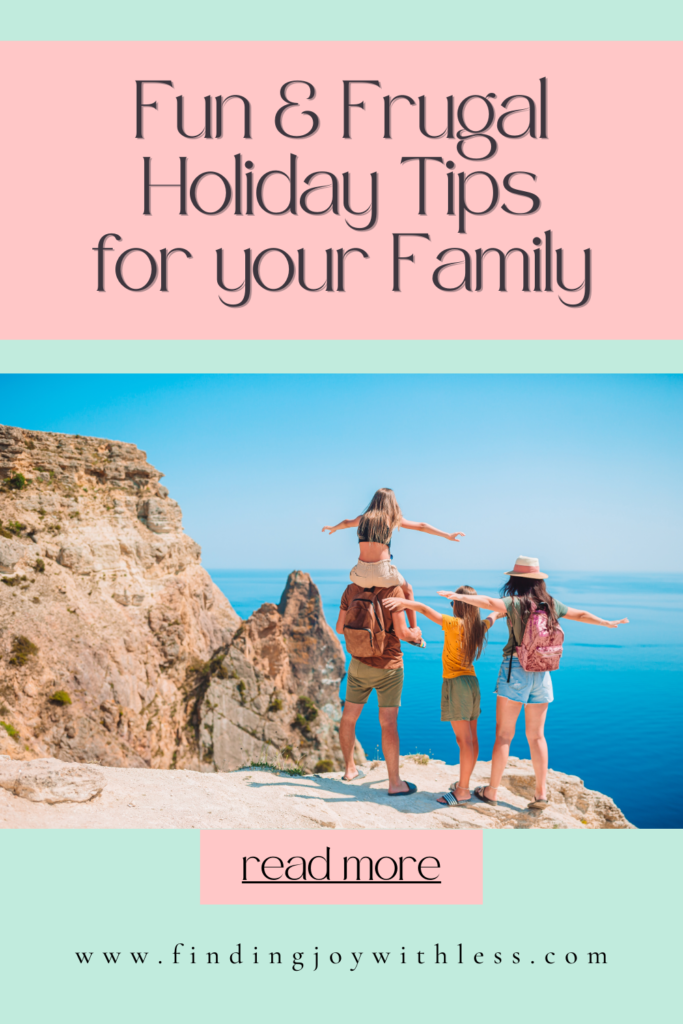 -Share meals.
Ordering one entree and splitting it between two people can save money. Check out the usual serving to see if this works for you. The goal is not to be cheap but frugal, so meals don't get wasted.
Now that you know how to save on travel and food let's talk about entertainment.
Frugal entertainment tips
There are plenty of ways to have fun without spending a lot of money. Here are a few ideas:
-Visit free attractions.
Many museums and galleries offer free days or discounted admission.
Many cities offer free walking tours, museum days, and other attractions that can help keep your trip budget-friendly. Follow the page of your public library or government as they sometimes post these free tours to help build local tourism. See examples below:
https://www.facebook.com/ShediacLibrary/photos/a.478369585519534/5162060397150406
https://www.facebook.com/sjfpl/photos/a.352711001430176/5316918985009328/
-Take advantage of nature.
Going for a hike, visiting a park, or exploring a new city on foot can be a great way to see the sights and exercise.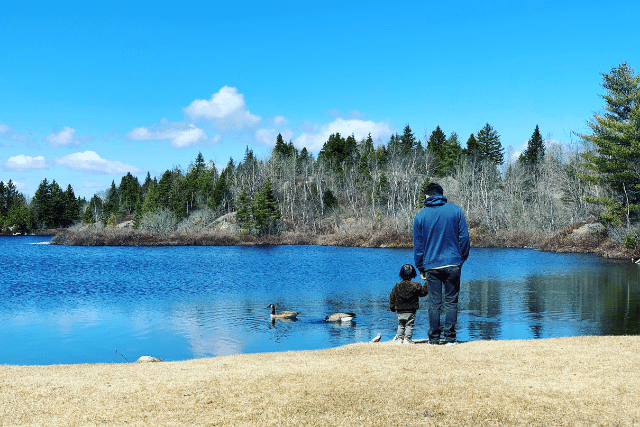 -Find free events.
Concerts, festivals, and other events are often offered free or at a discounted price.
-Stay in and watch a movie.
With streaming services like Netflix, you can binge your favourite films and TV shows without leaving your home (or spending a lot of money).
So there you have it! These are some of our favourite frugal family holiday ideas. We hope you found this helpful and will use them on your next vacation. Happy travels!
Do you have any favourite frugal travel tips? Share them in the comments below!