When saving money, most people think about clipping coupons, making a budget, or finding cheaper alternatives to their regular expenses. But what if there was an even easier way to save? What if you could get the same quality items for a fraction of the price by buying them second-hand?
When my husband and I signed up for our mortgage before the pandemic, we spent all our savings on the things we needed to close the purchase. From downpayment, lawyer fees, property tax, appliances and furniture, you name it.
We wanted to start saving money again, but it was definitely a challenge as a new homeowner. One of the first things we did to save money while ensuring we had our home furnished was buying second-hand items.
If you're not familiar with the term, second-hand or pre-loved refers to items that have been used by someone else before. This can include anything from clothes and furniture to electronics and appliances. And while you might be hesitant to purchase something that's been previously owned, there are a lot of benefits to shopping second-hand.
The Benefits of Shopping Second-Hand
1. You save money.
Second-hand items are usually a lot cheaper than buying new ones. You're not paying for the item's original production costs, marketing, and shipping expenses.
2. You can find great deals on quality items
You can find gently used items only a few years old and still in excellent condition.
3. It's eco-friendly and helps reduce waste.
Another benefit of buying second-hand is that it's better for the environment. When you purchase an item new, it takes a lot of resources to create. But when you buy second-hand, you're reusing an existing product which requires fewer resources. This helps to reduce your carbon footprint and overall impact on the environment.
4. You can find unique items you can't find anywhere else.
5. It supports local businesses and charities.
Most thrift stores are non-profit organizations like Salvation Army or Habitat for Humanity.
6. You can also find items that are un-used or still in the box and tagged from donation stores.
How to Tell if an Item is Worth Buying Second-Hand
Of course, a few things should be kept in mind before you purchase second-hand items.
Not all items are worth buying used, so it's important to know how to tell if an item is worth your time and money. Here are a few tips:
1. Check the quality of the item. Is it in good condition? Or is it damaged?
2. Consider the price. Is the item priced reasonably? Or is it overpriced?
3. Research the item. Do some research online or ask to see if the item is worth its price.
4. Try haggling. If you're really set on an item, try haggling with the seller to see if you can get a better price.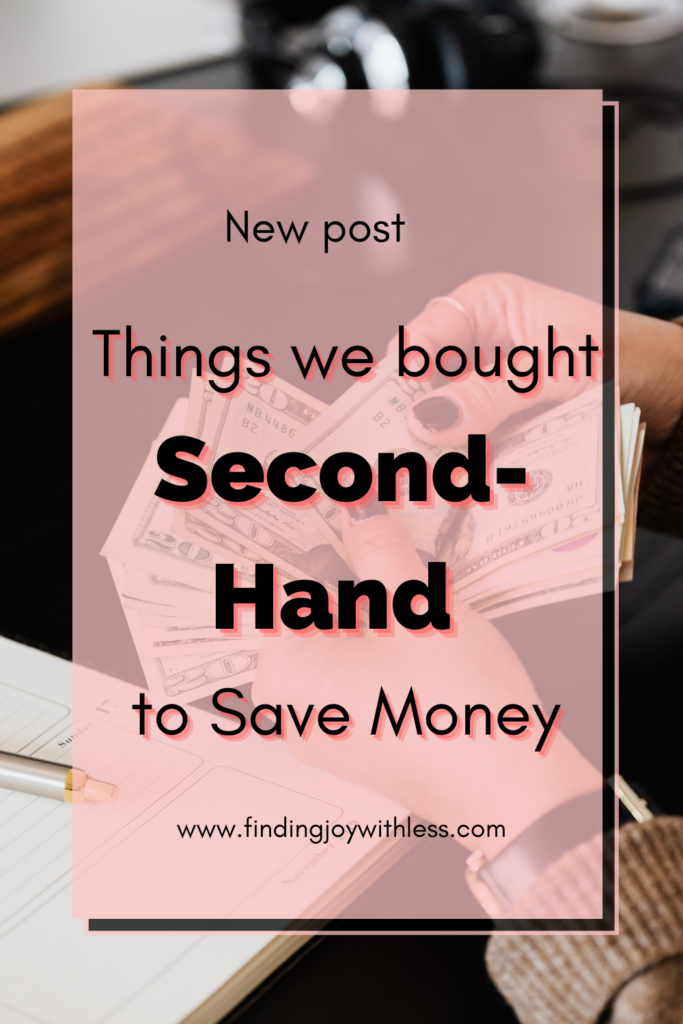 Things We Bought Second-Hand for our Home, and some given to us.
When you are just starting, buying second-hand is definitely worth considering. To avoid massive debt on credit card purchases, we shopped around for used items to use these things for as long as it serves us and replace them when we have the means or money saved.
To help get you started, we've compiled a list of some of the things we've bought second-hand and how much we've saved in the process. Hopefully, this will give you some ideas of your own and help you see just how easy it is to save by shopping second-hand.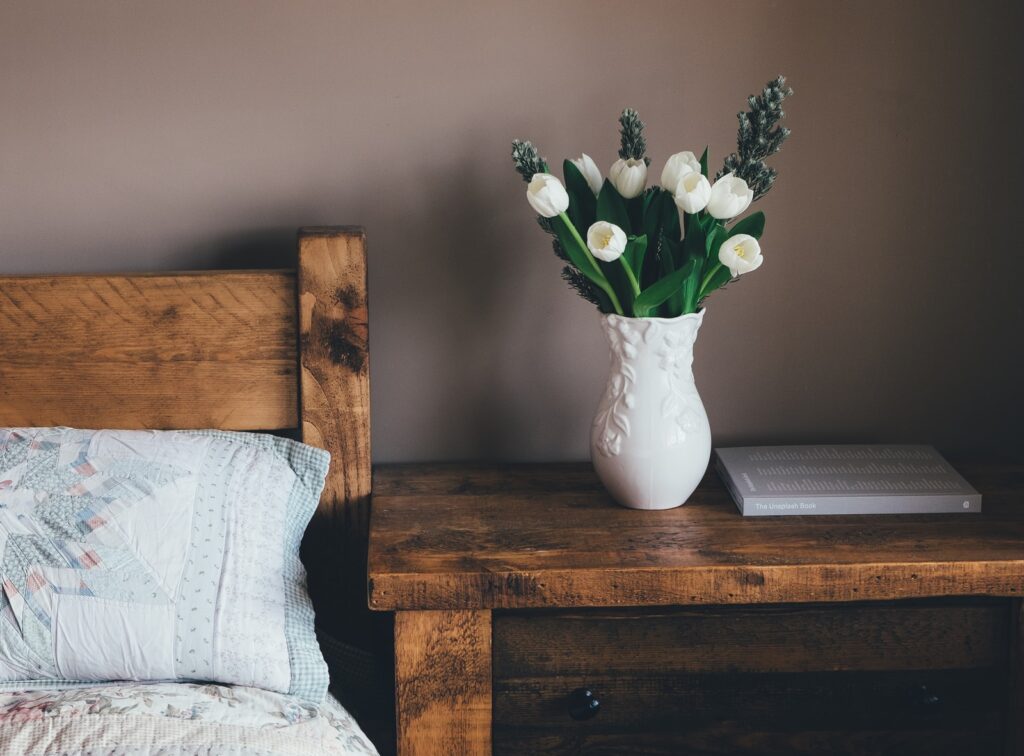 Furniture: While some people would raise eyebrows on buying used mattresses, we saved thousands of dollars furnishing our master bedroom. We bought a king-size bed and a platform for 500 dollars off the Facebook marketplace. We also found matching bedside tables from another seller for only 70 dollars.
We also scored a used rocking armchair which we used a lot when I gave birth to my youngest. Our first dining set and sofa were also given to us second-hand.
Appliances: We kept the used washer, dryer, and refrigerator with our home purchase. We don't find the need to upgrade these appliances unless they fail us mechanically going forward. 
Clothes: We've saved money on clothes by shopping at consignment stores and thrift shops. We find that there are greater options for women, so my daughter and I enjoy it better than my husband.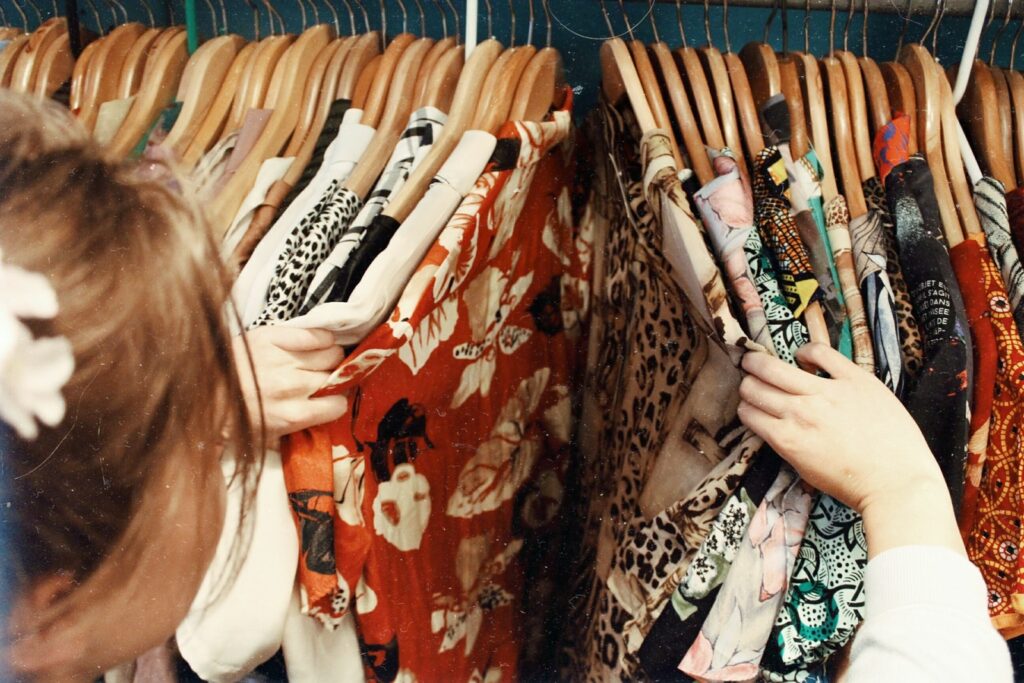 Shoes: We've bought some shoes from Facebook Marketplace or at local thrift shops, especially when we only need to use them for special occasions.
Purses and bags: While I am not big on branded items, I still like good high-quality purses and handbags. These can also be great gifts to families and friends, given that they don't mind receiving thrift items. I usually search for my trusted brand, Coach, online.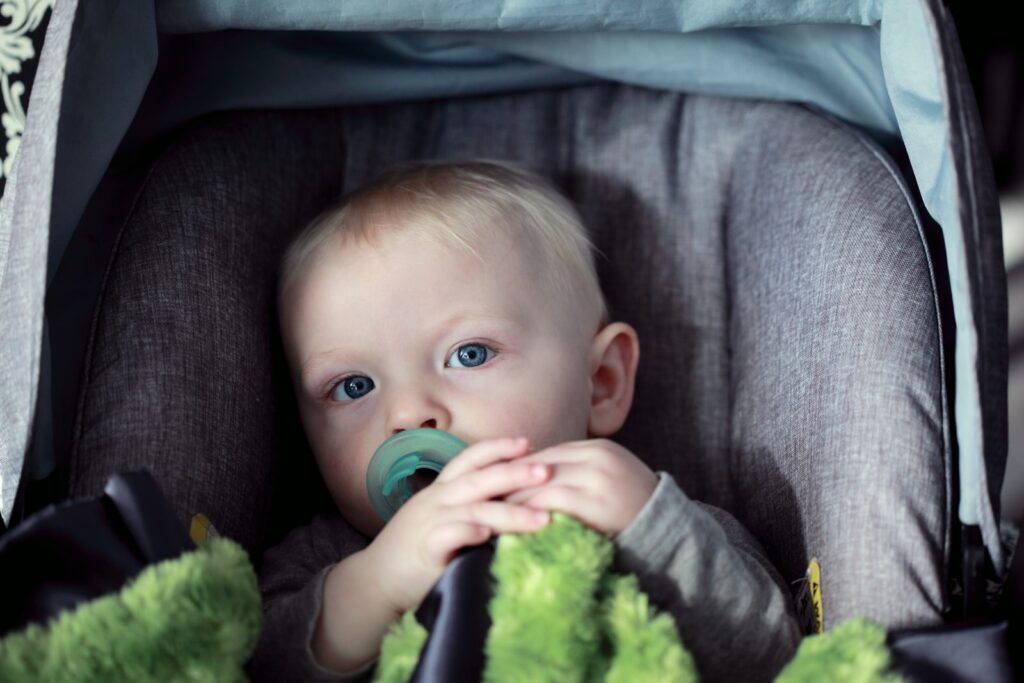 Baby gear: We got a car seat, a baby swing, baby clothes and many other baby items from the FB marketplace or the second-hand shop near us, Once Upon a Child.
Kitchen Items: I bought a mixer for $10, some of our Corelle plates were used as well, and we are still using them now. My sisters also handed down many kitchen items that we use; my favourite is my Instant Pot.
Books and Toys: We usually buy all kinds of books, even toddler books and toys from Value Village, a thrift store in our area.
The Bottom Line
Hopefully, this has given you some ideas on saving money by shopping second-hand. There are a lot of great benefits to buying used, saving money and being eco-friendly. So next time you're in the market for something, check out your local thrift stores or online sellers from the Facebook marketplace. You might be surprised at how much you can save.
Do you also consider buying used items? Let us know what great things you have scored in the comments below.