10 Easy Tips to Make Spring Cleaning Less Stressful
It's that time of year again – the days are getting longer, and the weather is slowly starting to warm up. And do you know what that means? It is time for spring cleaning!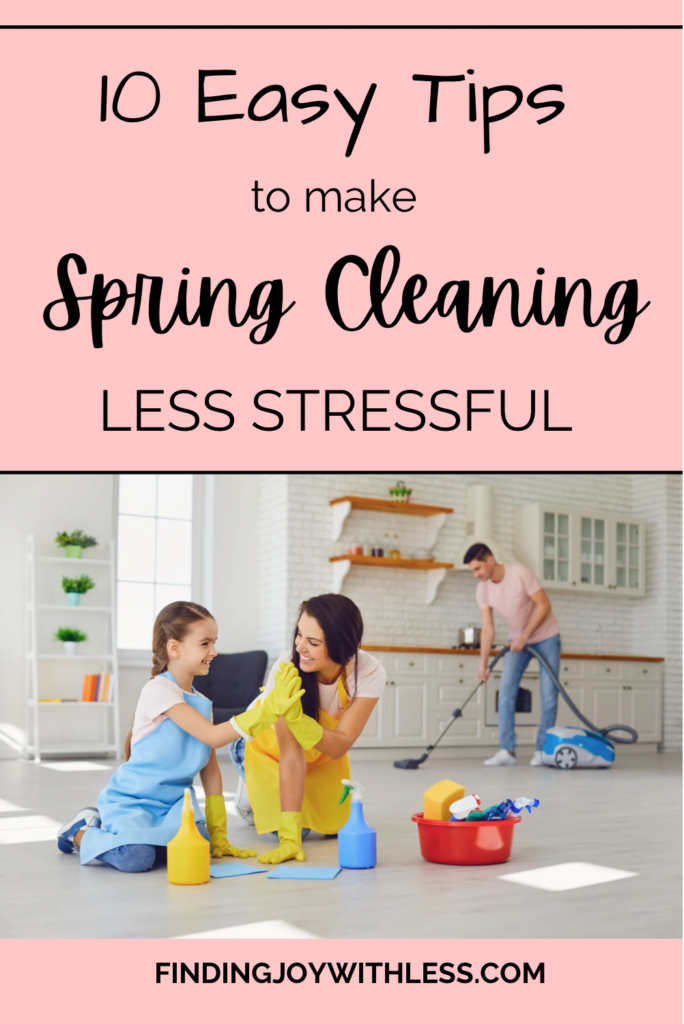 Spring cleaning is a tradition that many homeowners have. If you're like most people, when you hear the words "spring cleaning," all you can think about is how daunting the task seems. In today's busy world, the time has come to make it more manageable by breaking up our spring cleaning tasks into smaller chunks of doable work to get them done in between other activities or after meals and family time.
Don't worry, you are not alone! With these tips on how to break up heavy chores involved in spring cleaning, we can make the process less daunting and actually get it done!
This post may contain affiliate links. I may earn compensation when you click on the links; at no additional cost to you. Please see the disclosure policy for more information.
Related Post: 30-Day Spring Cleaning Challenge
10 Spring Cleaning Tips to Help You Tackle the Job
1. Make a plan. A plan will help you stay focused and organized.
Make a list of all the rooms in your house that need cleaning, including closets, cabinets, under furniture, etc.
Below are just a few examples:
Vacuum the general floors
Wipe down all the kitchen cabinets with a damp rag
Scrub and wipe out under your bathroom sink
Clean out any junk drawers in your home
Dust the furniture and all the visible surfaces
Clean the windowsills and window panes (both inside and outside)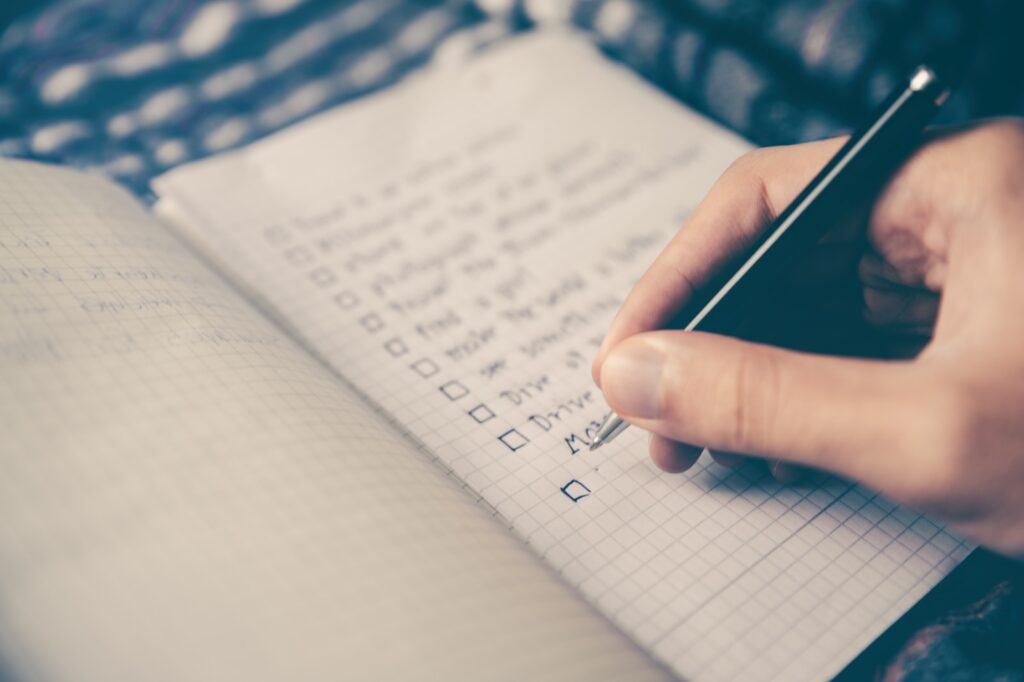 2. Get everyone involved. Spring cleaning is an excellent opportunity to get the family or roommates involved in helping out.
You do not have to do everything yourself. Remember, everyone in the household contributes to the mess that must be cleaned. Even the small kids can help in their little way.
3. Set a timeline with the family. Don't try to do everything in one day – break it up into smaller tasks that can be completed over a period of time.
By assigning each task a day, you can ensure that you're not trying to do too much at once and give everyone enough time to complete everything.
4. Make a list of priorities. What needs to be done first? Second? Last?
Pick one room to focus on each day or each week. Start with the most manageable tasks, like dusting surfaces and vacuuming floors. Work your way up to the more strenuous jobs, like scrubbing toilets and showers.
Don't forget to tackle the outdoors, too!
5. Create a cleaning schedule. This will help ensure that everything gets done and that no areas are skipped.
Once you've created a schedule for completing your spring cleaning tasks, it's important to stick to it! Scheduling will help ensure that everything gets done quickly and efficiently.
6. Use the proper tools. Having the right tools will make the job easier and faster.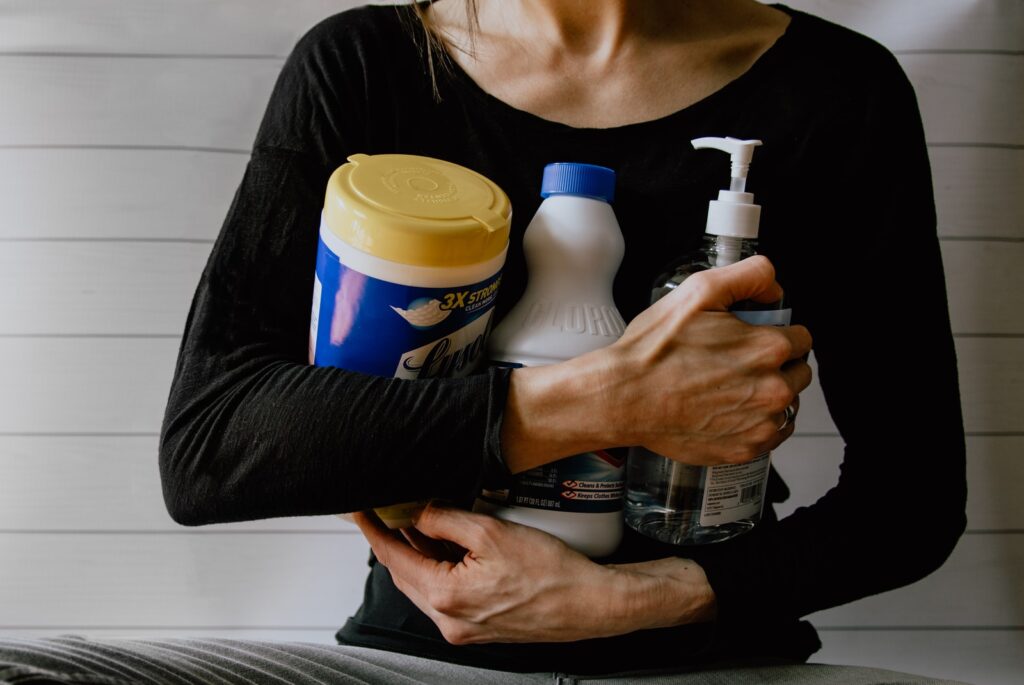 7. Make it fun. Spring cleaning doesn't have to be a chore – make it into a game or challenge yourself and your family to see how quickly you can finish.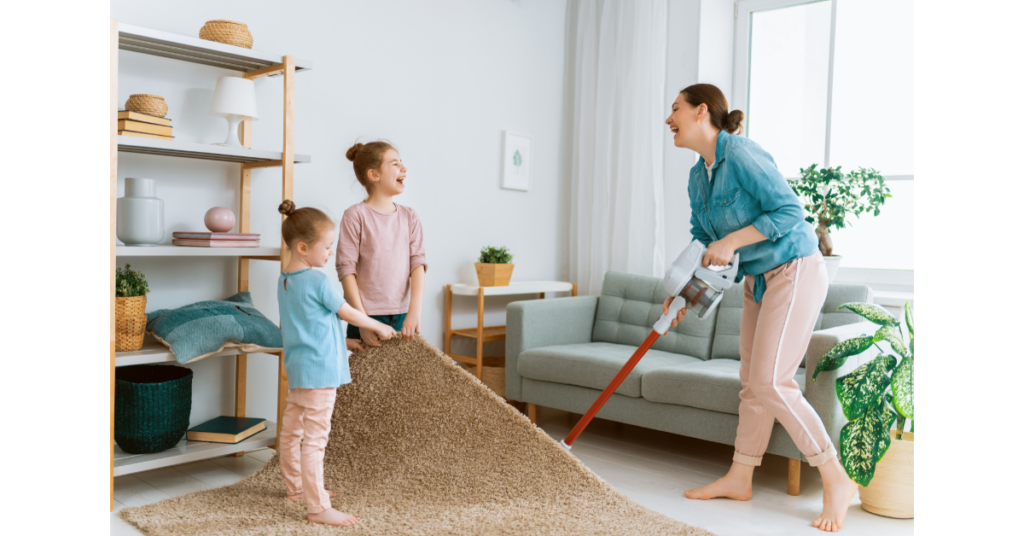 8. Take breaks. This is important, especially if you're cleaning a large area.
Also, if you feel overwhelmed, don't feel like you can't do some things in the coming weeks or months.
9. Donate or sell items you no longer need. This will declutter your home and help someone else in the process.
Your kids will most definitely enjoy earning money from the toys they no longer want or have outgrown. Better yet, teach them the importance of sharing but donating to others. It is also the best time to make a yard sale.
If you are looking to find inspiration on decluttering, I have written a blog post of minimalist moms who will motivate you even more.
10. Celebrate your accomplishment!
Once you've completed your spring cleaning tasks, it's time to celebrate! Whether you treat yourself to a nice frugal dinner out or take some time to relax and enjoy your clean home, you deserve to pat yourself on the back for a job well done.
By following these tips, you can make spring cleaning less of a chore and more of an opportunity to spend quality time with your family while getting your home sparkling clean!
If you are new to the term "spring cleaning," you can find its origins in this article from Country Living.
If you enjoyed this post, feel free to share this on social media.