In 2023, I will launch my podcast. This has been a dream of mine for a long time, and I am finally taking steps to make it happen. There are many great podcasts, and I want to add my voice to the conversation. I am still working on deciding on a topic and format, and I pray this new venture will succeed.
I have been blogging only since February this year, and I feel like it's time to take my content creation to the next level. I want to use my platform to reach more people and help them. I hope that by starting a podcast, I can do just that.
DISCLOSURE: This post may contain affiliate links which means I get a commission should you decide to make a purchase through my links at no additional cost to you. Please read my disclosure page for more information.
What's a Podcast?
Podcasts are similar in many ways to talk radio programs, but you don't have to be tuning into the show live. You can listen any time of day or on the go, which is perfect for busy moms and any other individual! I love podcasts because they tend to focus on one specific topic for each episode. So nothing stops you from finding something interesting without having heard all the episodes already (although some might think this way).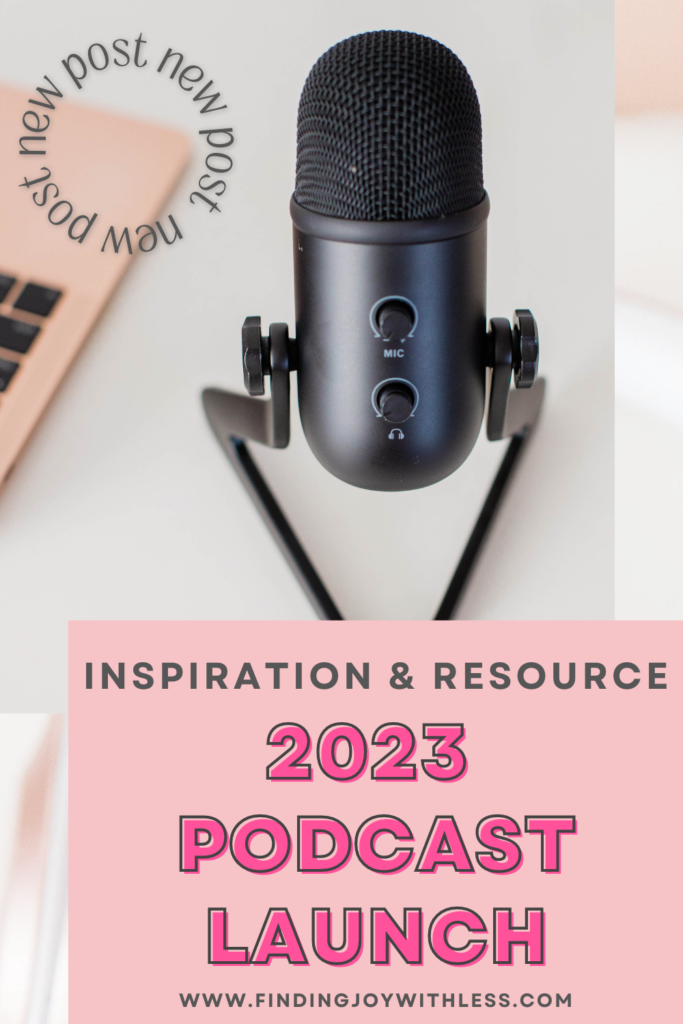 What Inspired me to Pursue Podcasting?
I have been a podcast listener since 2021. My first few listens were about motherhood, Christian faith, minimalism, and personal finance. I love listening to podcasts because even though I am busy doing chores around the house, I still listen to other people's thoughts and ideas. I love learning new things, and I believe being a mom shouldn't stop us from continuing to grow and learn.
I recently joined a free one-week boot camp by Cathy Heller from "It's Time to Podcast." I wanted to sign up for her training, but budget constraints stopped me. Nevertheless, I am grateful for signing up for the boot camp because Cathy has shared many inspiring pep talks I could use in my journey to Podcasting and blogging. I learned so much in that short time, and it solidified my desire to start my own podcast.
Podcast Resources
I did some research and found the perfect, affordable Podcaster's Kit 2022 from Blogging Concentrated. It contains everything I need to learn from many podcast experts for only $47 USD. I am excited to learn from this complete resource to make my dream a reality in 2023.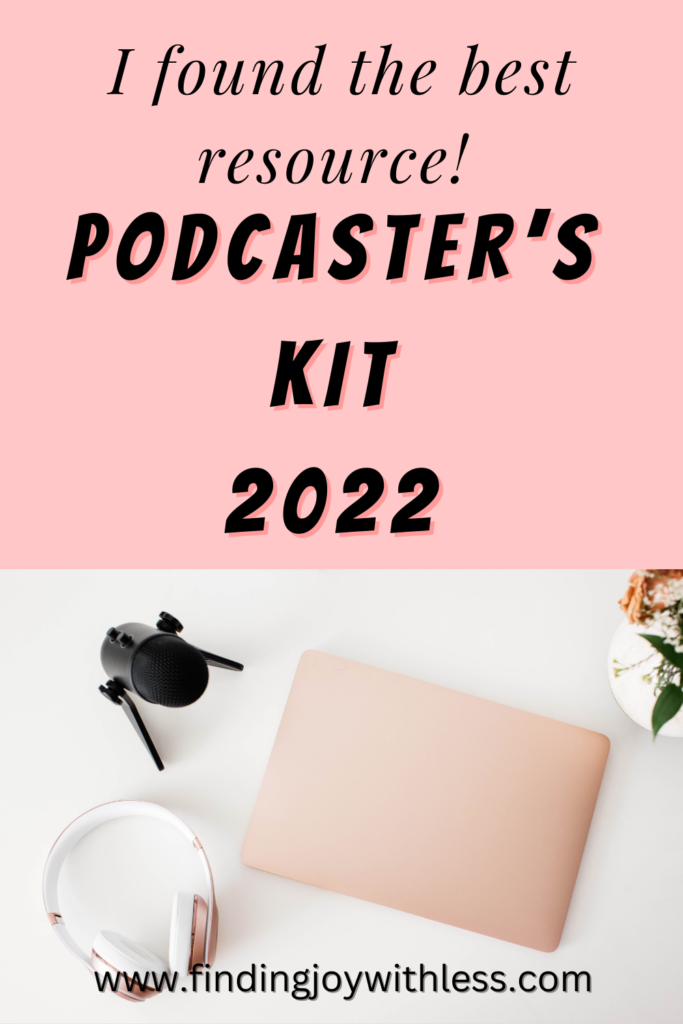 While there may be other free resources, I believe this kit is worth the investment because it contains everything I need to get started on the right foot. Plus, it's built by industry experts, and I think there is so much value.
Hopefully, I will be able to implement these new ideas and launch my very own podcast in 2023!
Final Thoughts
I am beyond excited to launch my podcast next year. I have wanted to do this for a while now and finally feel I am in a good place to make it happen. I am still undecided on my show's focus, but I am confident I will find the perfect niche with time and some exploration. I am grateful to have found the ideal resource in Blogging Concentrated's Podcaster's Kit, and I cannot wait to learn from some of the best in the business. Thank you for following along on this journey with me, and I cannot wait to see where it takes us.
P.S.
Do you have a desire to start a podcast but are not sure where to start? I would love to hear from you! Have you wanted to launch your show for a while now? If so, I invite you to check out the kit, and please feel free to share your thoughts and experiences in the comments below.
Thank you so much for reading. I hope to hear about your thoughts and topic suggestions in the comments below.
Until next time,
Marianne