This past weekend, our family took a trip to Prince Edward Island. We had a great time exploring the island and enjoying the beautiful scenery. One of the best things about our trip was that we managed to do it on a budget! We aim to share some of our adventures as a family living life to the fullest, not with too much stuff but spending on things we value the most. If you have never been to Prince Edward Island, let me tell you that it is a beautiful place worth every penny for extraordinary experiences with your family.
Related Post: How to Have a Fun and Frugal Holiday with your Family
Why is Prince Edward Island worth visiting with your family?
Located off the eastern Coast of Canada, Prince Edward Island is worth travelling to. The "island," as affectionately called by its inhabitants, is a great place to visit with your family because of its breathtaking scenery and many activities. It is home to creamy, golden, red-shore beaches in the Maritimes. The island offers many low-cost activities and is a great place to explore Canadian history and culture. The island is also home to Anne of Green Gables, a popular book series by L.M. Montgomery. There are several sites on the island related to the books. Prince Edward Island is a great place to visit if you're looking for a frugal vacation with your family.
This is our second time visiting PEI. The first time we went, we stayed only for a night in a family cottage in the Cavendish area. Still, we didn't get to visit all the other stunning places this island offers. So this time around, we stayed for three days and two nights.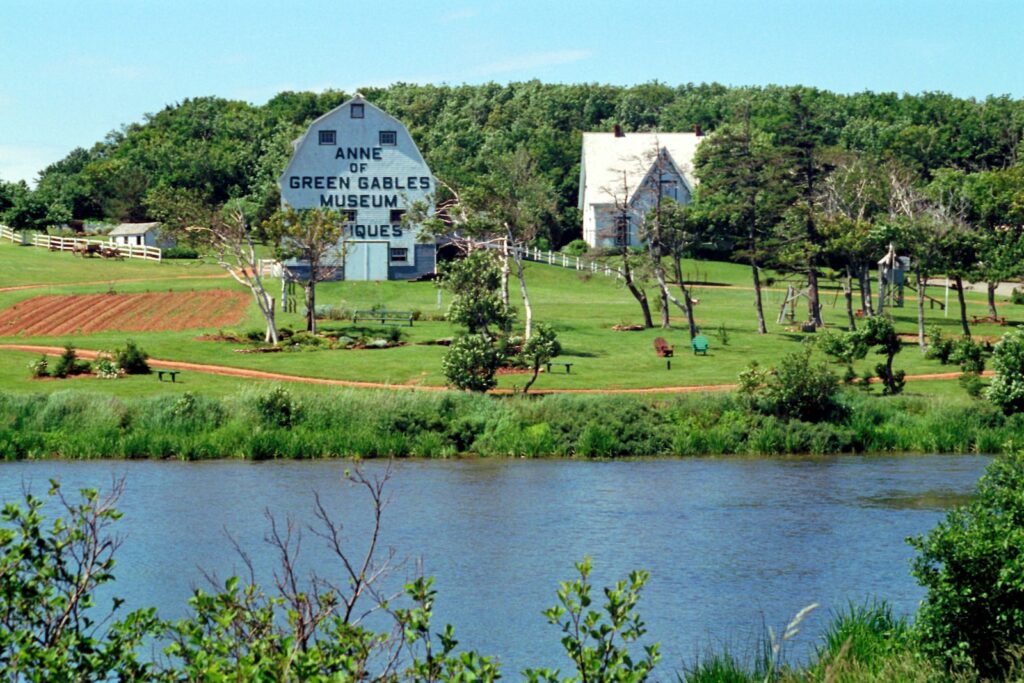 The places we explored on Prince Edward Island:
We visited Charlottetown and Green Gables Shore on Prince Edward Island.
The Cavendish Boardwalk was where we had our lunch when we arrived at the island. It was a great place to people-watch and rest after a long drive. There were some unique shops and restaurants along the boardwalk. "Cows," a well-known ice cream manufacturer and chain of ice-cream parlours in Canada, also have their branch there.
To explore the Prince Edward Island National Park, we only had to pay $16.75 as a family, and we could enjoy two beaches in 24 hours.
We went to see Cavendish Beach, and we were impressed by the expansive shoreline and wandered the dunelands.
Another highlight was Brackley Beach, where we spent our second-day swimming and sunbathing. Our little one had lots of fun playing sand.
The Dunes Studio & Gallery Cafe was another interesting place we visited. They have breathtaking flower gardens and fish ponds at the back of the area. We were fascinated by the excellent artwork on display and for sale.
While the rest of the family enjoyed the Van Gogh Immersive Art Show, my husband and I enjoyed our coffee at the Charlottetown Library and Learning Centre.
Finally, we took a free historical city tour of Charlottetown, which gave us an overview of the province's history and culture.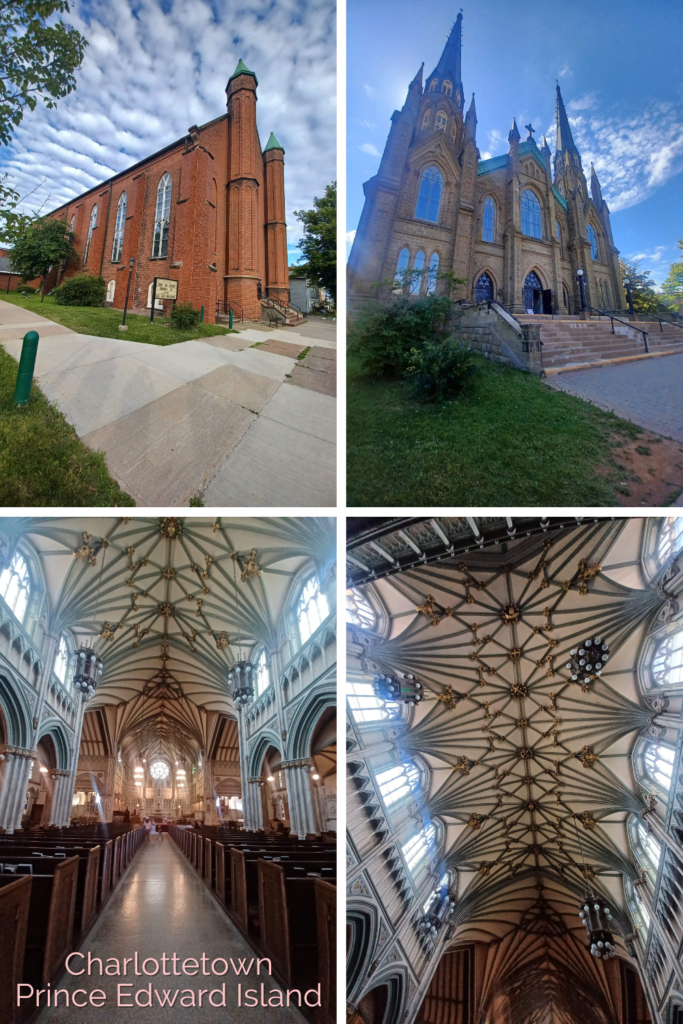 We planned to spend our third day at the Shining Waters Family Fun Park; however, due to bad weather, we decided just to have our lunch in New Brunswick and went straight home.
In just a few short days, we fell in love with Prince Edward Island and hope to return again soon.
Where we stayed: Charlottetown Inn & Conference Centre
We booked this place online a month in advance. I know it is a little late to book, considering PEI gets fully booked usually months before summer. We were able to book for a couple of nights nonetheless and selected this inn compared to the price of other available options. 
The inn is located at the center of Charlottetown. It is only a 3-minute drive or a 12-minute walk from all the city attractions and not too far from the other must-see destinations on the island. It is dated and not as attractive as it was shown in the pictures on the website. In addition, breakfast is complimentary, but they only serve bread and muffins, coffee and a few options for drinks, apples and bananas, yogurt, and some spread for the toast, but you don't get meat, and that's all. So we were disappointed. What I like about this place is that it is ideal for families because our One-Bedroom Suite comes with a full kitchen. There is a refrigerator, cooktop stove and oven, microwave and some other kitchen amenities. They also offer free parking; if I need to mention, yes, they have Wi-Fi.
Would I recommend it? If you are looking for a place to stay in Charlottetown and have a family, this is an excellent option because of the kitchen in the suite. However, if you are just two people or single, I would not recommend it because there are other places with better breakfast options, prices, and amenities.
I would recommend Beach & Breeze Cottages, where we stayed in 2021 but it was already fully booked for this year.
How much did we spend during our family trip to PEI?
According to Champion Traveller, the average cost for a family of four to visit Prince Edward Island for a week is around $3,681 to $6,595 ($526-$942 per day). I am unsure if they have this up-to-date, but I think it will be higher due to inflation.
As for our family, we spent a total of $1163.20 on this weekend trip. This is for a family of five (my mother-in-law included). So that's $387.57/day for us.
Here's the breakdown:
Travelling can be expensive, especially during summer. Still, we value these experiences with our family, and as such, this was included in our budget this month. In addition, we are grateful to our parents who contributed to our expenses on this trip.
There are plenty of options of places to eat on the island, but they are expensive and not quite to our preference. As always, we brought our rice cooker to enjoy our meals with our cooked supper and breakfasts, lowering our overall costs.
My Final Thoughts
PEI is a fantastic destination for family vacations. With beautiful scenery and an abundance of activities, there's something on this island to suit every member's taste, from history enthusiasts who want to see all that local architecture tell stories behind them; to nature lovers looking forward to seeing rare wildlife up close in their natural habitats or just getting away from it all together at one resort where you can rejuvenate your soul while enjoying panoramic views over acres upon acres lush green forestland – no matter what kind of vacationing style fits best into YOUR lifestyle then PEI will provide!
Is travelling with your family something you value as well? How do you save for your trips? Let us know in the comments below.