When we decided to move to Canada, we knew it would be a significant change. Not only was it a new country, but we were starting from scratch – a new place to live, getting used to a new climate and culture, and so on. One of the biggest challenges was learning to live well on a tight budget. But with careful planning and frugal living, we managed to thrive in our new home! In this blog post, we'll share what we did – how you can do frugal living in Canada and some financial tips as you start your journey as a newcomer.
With the help and encouragement of my sisters, who are already living in Canada, my husband and I decided to pursue life as an immigrant here in Canada almost four years ago. It was a tough decision to leave our relatives, friends, and careers in the Philippines, but we wanted to give our children a chance to have a better future. The process of immigrating wasn't easy, and it took more than a year before we could set foot on Canadian soil. We had to go through a lot of paperwork, not to mention the financial requirements. But we finally got our visas, landed in Toronto in 2018 and settled in New Brunswick with our family.
We started as immigrants, working in Canada's food service industry. We are grateful that our first employer-sponsored our visas and permanent residencies to migrate here with my family!
This post may contain affiliate links, which means I'll receive a commission if you purchase through my links, at no extra cost to you. Please read full disclosure for more information.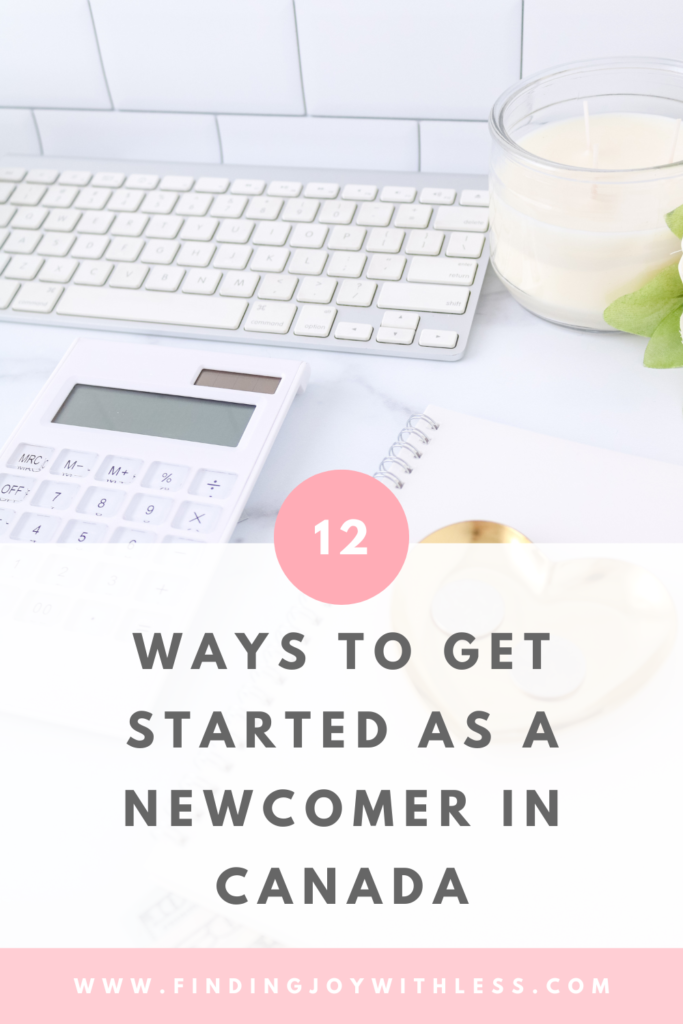 How to thrive financially as a new immigrant in a new country
When starting over in a new country, one of the biggest challenges can be adjusting to the different financial landscape. Here are some tips to help you thrive financially as a newcomer.
Research and take advantage of community resources serving immigrants.
Several resources and communities in Canada aim to help immigrants settle in. We learned about YMCA Newcomer Information Centre. They offer many services and programs that can help you ease into life in Canada, such as language classes, cultural adjustment workshops, and employment programs. You can take advantage of many other services available at national and regional levels and find most of them online.
Set up your social security number and open a bank account
As soon as you arrive in Canada, apply for your social security number. This will allow you to work and access many other services. Once you have your social security number, you can open a bank account. Do your research and compare banks to see which offers the best interest rates and fees for newcomers.
Start building your credit score.
It's essential to start building your credit score as soon as possible. A good credit score will give you access to better interest rates when you need to borrow money in the future for a mortgage or finance a reliable car if necessary. You can start by opening a secured credit card and using it for regular expenses such as groceries and gas. Just be sure to make your payments on time and in full to avoid high-interest rates. It is better to have a higher credit limit where you only use less than 35% of your limit to maintain a good credit score.
Learn the currency and tax rates
When you're on a tight budget, it's important to understand how much things cost in your new currency. It can be tricky to figure out the conversion, but many online resources can help. In addition, get to know the sales tax in your province or territory (from 5% to 15%). Where we are, the sales tax is 15%, which is not added to the price tag, and you will only know your total amount once you are ready to pay at the counter. This way, you can calculate the total cost of items before making a purchase.
Find affordable housing
Renting or buying a house is one of the most significant expenses you will have to budget for. Do your research and compare prices in different areas before making a decision. Many online resources help you find an affordable place to live. Once you've found a home, negotiate the rent with your landlord. If you're buying a house, get a real estate agent to help you find the best deals.
You can usually find groups for immigrants from your country of origin on Facebook. Local communities typically have an official community to help newcomers find an affordable place to live when starting out. They can even connect you with the best accommodation and daycare if you mention you will bring kids with you. Remember that affordable housing also must be accessible with public transportation.
Create and stick to a budget
Creating and sticking to a budget is essential when starting over in a new country. There are many ways to create a budget, but one of the simplest is to track your income and expenses for a month. This will give you a good idea of where your money is going and how much you can realistically save each month. This will help ensure that your finances are in order and that you're not spending more than you can afford.
Once you have a budget, try your best to stick to it. One way to do this is to set up a separate bank account for your savings. This way, you won't be tempted to spend your hard-earned money on unnecessary things.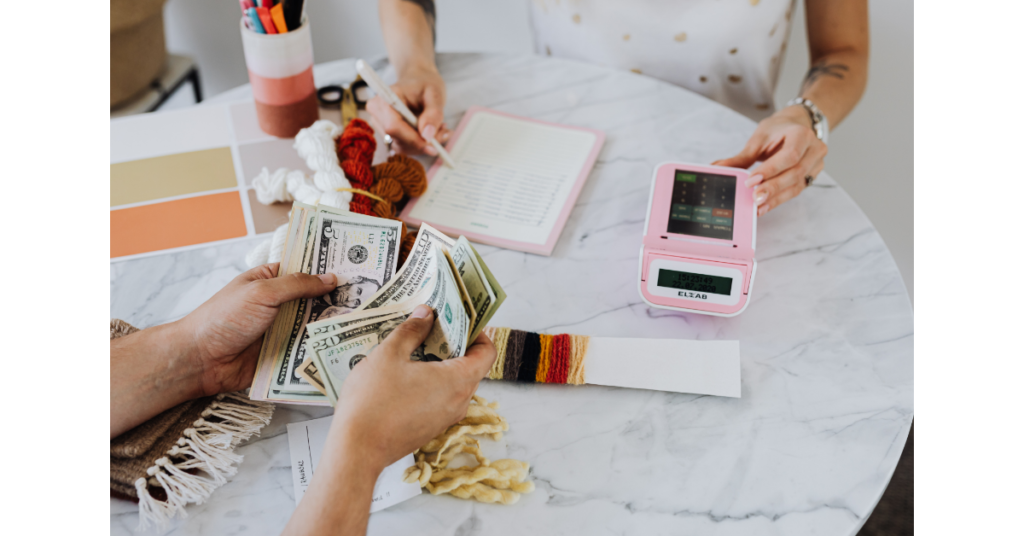 Do not rush to buy all "new" things.
Being in a new country does not mean you need to buy all new things. Instead, try to save money by shopping at second-hand stores or online classifieds websites. You can find everything from furniture to clothes to appliances for a fraction of the price. In Canada, there are lots of places to buy used home goods that are still in excellent condition, and some even give these things for free from local Buy Nothing Groups. We saved money by doing this, so we were able to make better purchases for our long-term goals.
Shop wisely at groceries and local markets
Eating out can be expensive, so it's vital to learn how to cook affordable meals at home. To do this, you'll need to know how to shop wisely at the grocery store. One way to save money is to buy in bulk when items are on sale if you know you will be able to consume them. This might not work for you if you do not have the space. But if you do, store up on-sale items like rice, meat, or pasta noodles. You can also look for generic brands, usually cheaper than name brands. Another tip is to make a list before you go shopping, so you know exactly what you need and don't end up buying things you don't need.
Write down your financial goals.
Having financial goals to know where you want to be in the future is essential. Do you want to save up for a down payment on a house? Or are you hoping to buy a reliable car? Whatever your goals, make sure they are realistic and achievable. Once you've written them down, create an action plan and start working toward them. This will help you stay on track and make better money decisions. This will also help remind you why you have decided to migrate to another country in the first place.
Start saving right away.
One of the best things you can do when starting over in a new country is to start saving immediately. Even if you're only able to save a little bit each month, it's crucial to get into the habit of saving. You never know when you'll need extra money for unexpected expenses. An emergency fund can help you cover unforeseen costs without going into debt.
Suppose you can start contributing to a retirement savings plan as soon as possible. This will help you take advantage of compound interest and reach your retirement goals sooner.
Research before you make big purchases
In Canada, there are many things to buy, and it can be tempting just to go out and purchase whatever you want. However, it's vital to do your research before making any big purchases. This includes everything from buying a car to signing up for a cellphone plan. By comparing prices and features, you can ensure you're getting the best possible deal.
Make your "Yes" and "No" valuable.
While being involved in a social community is a great way to settle in a new place. It can be tempting to say "yes" to every invite from new friends. For example, if you're invited to an expensive dinner or event you can't afford, it's OK to say no. The same goes for shopping trips or other activities that are not in your budget. Just be honest with yourself and your newfound friends to balance healthy relationships and finances.
Every newcomer may face various challenges and advantages. As for my family, we were at an advantage when it came to housing because we only had to shell out $500/month to live with my sister and her family, and we didn't have to buy basic home items because they were gracious enough to share with us. We showed our gratitude by sharing and helping out whenever we could in other areas. By God's grace, we have committed to a strict financial plan, and we could afford our mortgage after a year and a month to settle in our own home.
Final thoughts
Starting over in a foreign country can be both exciting and challenging. It's important to take the time to settle in and adjust to your new surroundings. Remember, you're in control of your finances. If you want to thrive as a new immigrant in Canada, it's crucial to be mindful of your spending and make smart financial decisions. Following these frugal tips can help you achieve your goals and enjoy a better quality of life.
Check out our related posts on frugal living and personal finance. We also have posts encouraging you to live in Canada as a family.
15 Great Strategies to Survive on a Low-Income Budget
Simple Strategies for Financial Freedom: How we've seen an improvement in just two years
What challenges did you face as a new immigrant, and how did you overcome them? Share with us in the comments below.